Eleven years ago, Lim Kit Siang demanded a Royal Commission of Inquiry (RCI) to investigate Bank Negara's foreign exchange (forex) losses. This was before the DAP veteran and former prime minister Dr Mahathir Mohamad became allies.
On July 15 this year, the government formed the RCI, which among others, is tasked with determining if there were attempts to mislead the cabinet and Parliament.
Therefore, Umno information chief Annuar Musa said today, it is wrong to claim that Prime Minister Najib Abdul Razak's administration established the RCI to exact revenge against Mahathir.
The Ketereh MP said an RCI is formed upon the request of the people, and in the case of the forex losses, it was Lim who had raised the matter on numerous occasions.
"He (Lim) raised it in Parliament in 1994, a year after news spread that the country incurred losses amounting to billions of ringgit due to the (forex) investment.
"Twelve years later, in 2006, he once again brought it up in Parliament and demanded an RCI be formed to investigate the matter. In fact, he provided detailed facts regarding the losses.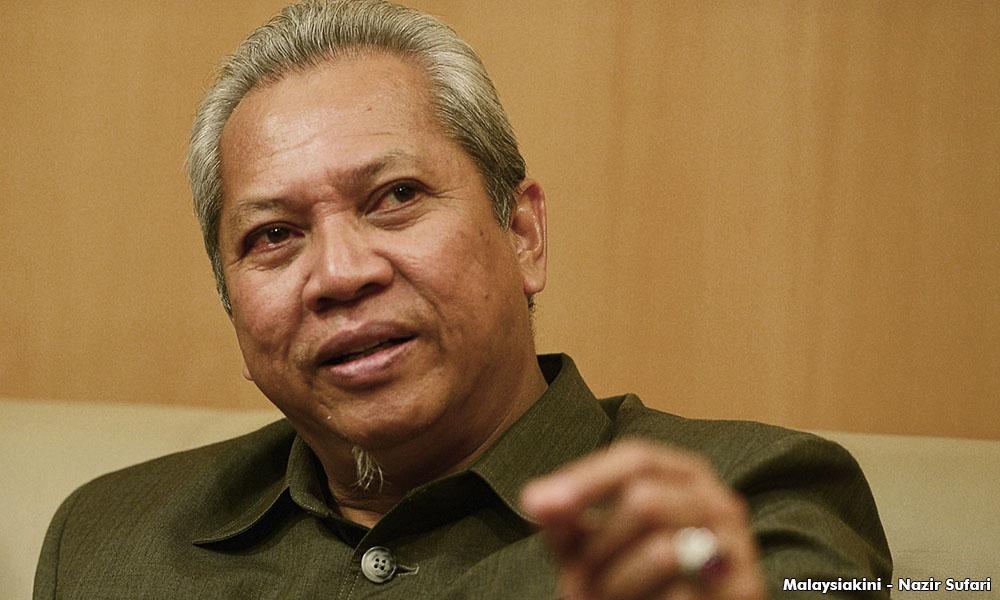 "And Kit Siang is the first person to give the impression that the forex losses was almost half of the nation's reserves, which at the time was RM60 billion," Annuar (photo) is quoted as saying by Umno Online.
Based on this, Annuar said, the RCI was formed due to DAP's initiative and the government viewed the opposition party's demand as relevant to the interests of the people.
Lim has clarified that his stand with regard to the RCI on the forex losses has not changed, but emphasised the need for a similar commission to be formed on 1MDB.
During its first hearing on Monday, the six-member RCI concluded that the forex losses amounted to RM31.5 billion and this was not reflected in Bank Negara's records.
The commission's chairperson Mohd Sidek Hassan said the RCI must now determine who wanted the figures concealed.
Yesterday, Anwar Ibrahim, who was finance minister during that period, denied he had suggested the need to cover-up the actual losses.
Anwar refuted former Bank Negara assistant governor Abdul Murad Khalid's claim that Anwar told him he would need to resign as finance minister if the figure was made public.
Murad, who was a Bank Negara advisor at the time, told the RCI that he had briefed Anwar on the matter during a flight to Hawaii in 1994.