People from all walks of life thronged Istana Anak Bukit today to pay their last respects to the late Sultan of Kedah, Sultan Abdul Halim Mu'adzam Shah, at the lying-in-state at Dewan Penghadapan.
The paying of last respects by members of the public was held from 11am to 12.30pm. Dignitaries paid their last respects from 12.30pm to 1.30pm.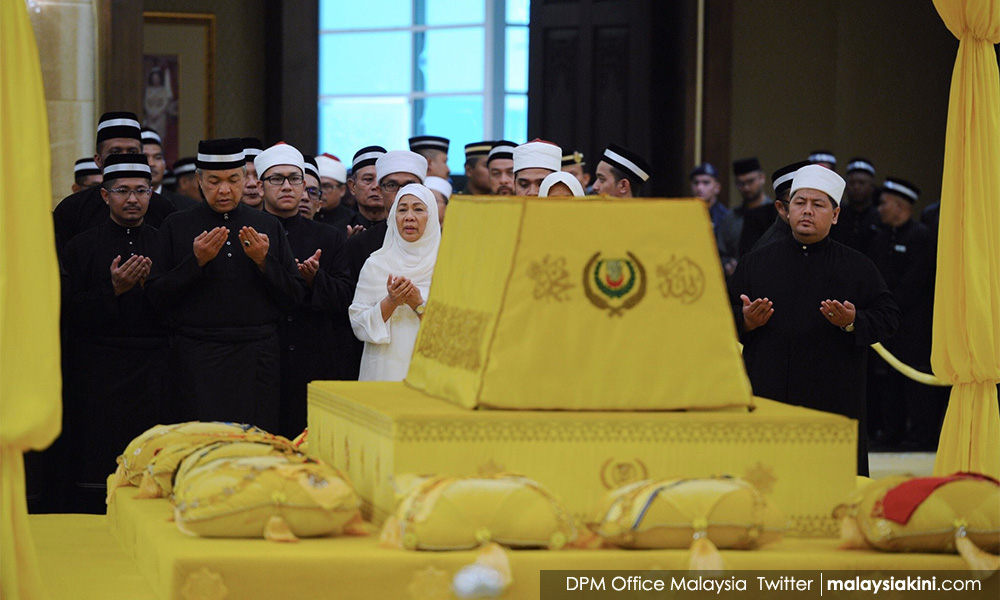 Sultan Abdul Halim passed away at 2.30pm yesterday at Istana Anak Bukit. His Royal Highness was 89.
Mohd Kamal Che Lah, 35, said he came early to the palace as he was worried that he might miss paying his last respects to the late sultan.
"I was saddened by the news of Tuanku's demise. As a Kedahan, I did not want to miss out on paying my last respects to His Royal Highness who had ruled Kedah for 59 years," he said.
Retired teacher Tei Siew Kee, 62, said Sultan Abdul Halim was the patron of the St John Association of Kedah, of which he is the treasurer.
"I will never ever forget the time when I sat at the same table with His Royal Highness (during a dinner event).
"I shed tears when I heard the news of Tuanku's demise. I came to pay my last respects," he said.
- Bernama