Twenty-three people perished in an early morning fire that broke out at a religious school on Jalan Keramat Hujung, Kampung Datuk Keramat in Kuala Lumpur today.
According to the Kuala Lumpur Fire and Rescue Department, the dead consist of 21 students and two wardens.
At least 11 others, who were injured, are being treated at the Kuala Lumpur Hospital (HKL).
The blaze is believed to have started about 5.10am on the second floor of Pusat Tahfiz Quran Ittifaqiyah and the Fire Department was alerted about 5.40am.
Fire engines with 36 personnel were immediately dispatched to the scene and the flames were brought under control about 6.15.
The second floor, where the fire is believed to have started was completely gutted. The cause of the fire is yet to be ascertained.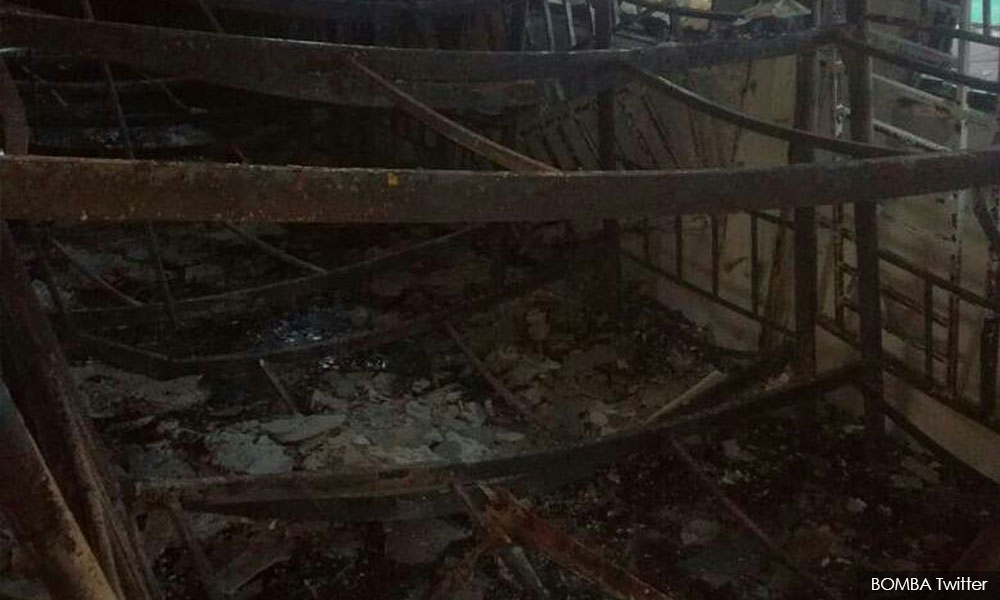 The Star Online quoted city police chief Comm Amar Singh saying the charred remains of the victims were found piled on top of another in a room, in which they were trapped after the fire broke out.
"The fire was believed to have started right outside the door of the room, preventing any chance of escape," he was quoted telling reporters at the scene.
He added that based on initial investigations, there was no foul play involved but the Fire Department will investigate it thoroughly.
According to Amar, the school only had one exit and no safety features like hinged grilles on its windows to be used during an emergency, which trapped the victims when the fire started near the exit.
The portal also reported that residents heard cries from the school when they were going for Subuh prayers, but could not do much to help as the flame had become huge by then.
Meanwhile, Prime Minister Najib Abdul Razak has expressed his sorrow over the tragedy.
"Innalillah. Very sad to read (news) that Pusat Tahfiz Darul Quran Ittifaqiyah was on fire and claimed more than 20 lives. May their souls be blessed by Allah SWT. Al-Fatihah," he said in a tweet.
Selangor Menteri Besar Mohamed Azmin Ali, while expressing his condolences, said his government was ready to help with funeral arrangements and counseling for the victims' families.
"The Selangor Islamic Council and its Wilayah Persekutuan counterparts will cooperate to ensure that everything will be done smoothly and the welfare of the families taken care of," he said.
Last month, The Star had reported that Fire Department director-general Wan Mohd Nor Ibrahim expressed concern over the mushrooming of unregistered and private tahfiz schools, which posed a challenge to his department.
The department lacked the resources to check on every school, and local governments, whose jurisdictions the school fall under, faced the same predicament, he had said, as these units can pop out of nowhere and be located in the middle of a busy housing area, without the necessary safety precautions.
According to the report, there have been 211 fire incidents reported at tahfiz schools nationwide, between 2015 and last month.