Tahfiz students slid down drain pipe to escape pre-dawn fire
---
With no other escape route, a tahfiz student who survived the pre-dawn fire at Darul Quran Ittifaqiyah, Jalan Keramat Hujung, said he was forced to save himself by sliding down a drain pipe from the third floor.
Danial Borhan, 15, said that he, along with 12 other students, had slid down the pipe and saved themselves from the raging fire.
Two others who also survived had jumped out of the window.
"I woke up at around 5am and saw the raging fire through our room's main door.
"I could also smell gas smoke but was not sure what had triggered the fire," he told reporters when met at a mosque close to the religious school.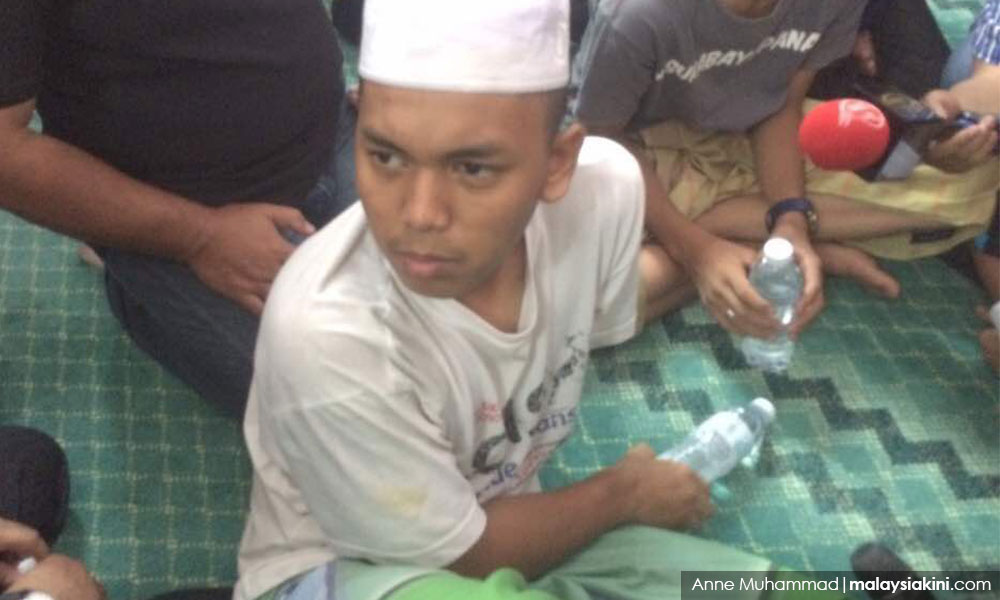 Recounting the incident, Danial said he was the fifth person to do so and was followed by the rest of his friends.
"Most of the ones who died were my seniors who have stayed here longer," said Danial who expressed disappointment over his failure to save more of his friends.
Meanwhile, a general staff at the school told reporters that the fire could have started from two gas tanks placed outside the students' room on the third floor.
"I realise that the fire had spread at around 5.30am. I immediately alerted four teachers who were with me on the second floor.
"I tried to rescue as many students as possible but I failed because the fire was too big. All of us had to get out until the fire fighters arrived," he said.
According to the Kuala Lumpur Fire and Rescue Services Department, 21 students and two wardens had died in the fire, which gutted the school's entire third floor.
At least 11 others, who were injured, are being treated at the Kuala Lumpur Hospital (HKL).