Darul Quran Ittifaqiyah tahfiz school principal Mohd Zahid Mahmood (photo) said fire investigators had helped restore the good game of his institution.
"Prior to this, we were criticised and had various allegations thrown at us. In fact, the school was a target for ostensibly not prioritising security aspects.
"I am not angry and I accept it all because I know God will help us.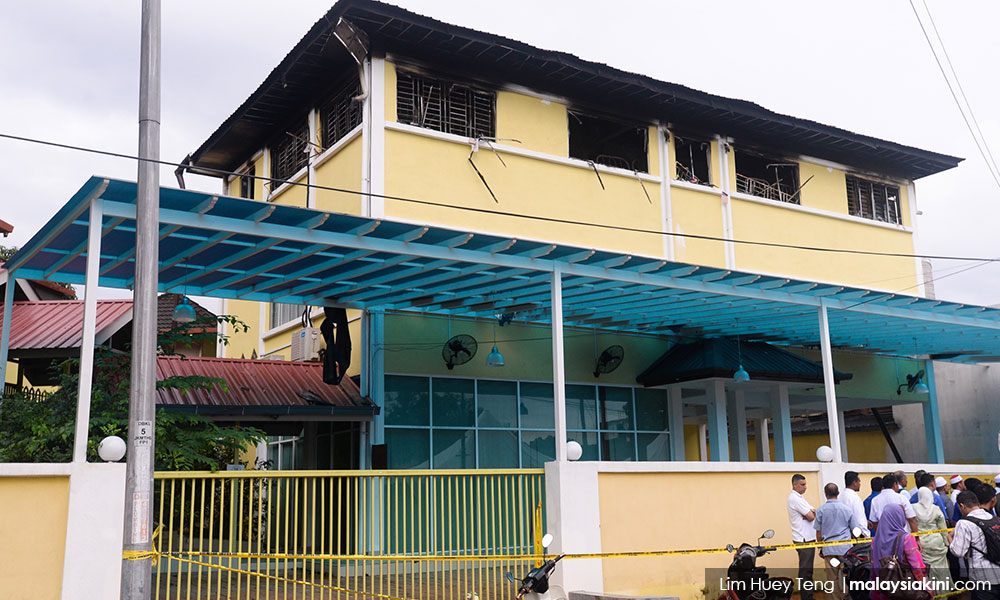 "It is impossible that we would neglect the safety of these children because we are entrusted to take care of them by their parents," he told reporters, according to Bernama.
The school was set ablaze on Sept 14, resulting in the deaths of 21 students and two teachers.
Yesterday, the Fire and Rescue Department director-general Wan Mohd Nor Ibrahim said that investigations showed that the incident was caused by "incendiary fire" and that it was intentional.
Seven youths have been arrested in connection with the incident.