Hundreds of pupils and teachers of SK Putrajaya Presint 14 (1) participated in a "class decoration and performance" competition with the theme "Umno and independence #Negaraku."
Umno flags were draped all over the primary school's compound. The pupils also brandished Umno flags and crooned the party's anthem.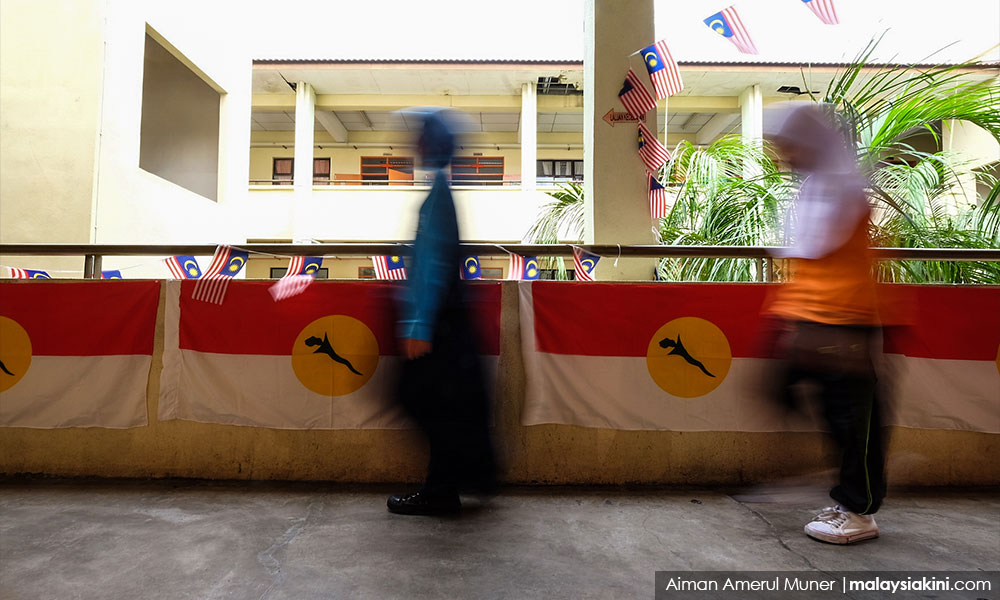 During one performance, pupils waved the Jalur Gemilang and Umno logos.