COMMENT | This may not be the most opportune time to extol the virtues of the German political system, what with the far-right Alternative for Germany (AfD) recently becoming the third largest party in the Bundestag, and Chancellor Angela Merkel facing a hard time forming the next government.
However, even at this low point, there are several things that Malaysians can learn from the post-war German political system. These include post-election coalitions, mixed member proportional (MMP) representation and public party financing. Learning, in this sense, does not mean absolute imitation of the German system, nor "copy and paste", but rather, emulating its more beneficial features.
Logically, I should start with MMP, which produces a ­­­­ system and makes post-election coalitions almost inevitable.
As much as it is a bad time for post-election coalitions, I do want to take the bull by its horns and show that German post-election coalitions are still better than permanent coalitions in Malaysia, whether it is Barisan Nasional's one-coalition dominance, or the two-coalition system championed by the opposition.
Jamaica, Kenya and the traffic light system
German parties are represented by colours. The Christian Democratic Union/Christian Social Union (CDU/CSU) is black, the Social Democratic Party (SPD) is red, the Free Democratic Party (FDP) is yellow, the Green Party is, of course, green, the ex-communist Left Party is also red and AfD is blue.
The last government was a grand coalition of CDU/CSU and SPD, the two largest parties, which represent the centre-right and the centre-left respectively.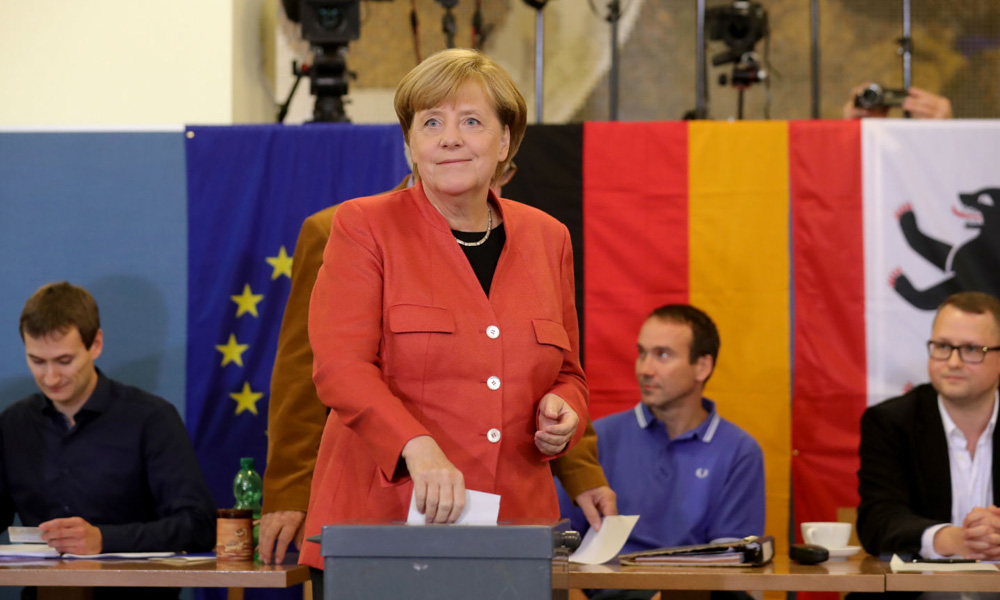 Such a combination is rare and has only existed twice, from 1966 to 1969, and from 2005 to 2009. In 1969, SPD, as the former junior partner, emerged victorious and excluded CDU/CSU from the next coalition with the FDP. However, in the last two grand coalitions, the SPD suffered electorally after being the junior partner, partly due to the immense personal popularity of Angela Merkel (photo).
This is why SPD – having lost 5.2 percent of votes and 40 seats – is adamant to not play second-fiddle again to CDU/CSU. It wants to be the official opposition, rather than giving that advantageous position to AfD.
What then will likely be the next coalition? The hottest bet is on one made up of CDU/CSU (246 seats) with the market-friendly FDP (80 seats) and the eco-friendly Greens (67 seats). Dubbed the "Jamaica coalition" – black, yellow and green – this combination will result in 393 seats, a comfortable majority in the 709-seat Bundestag.
There are other possibilities, like the oversized "Kenya coalition" of CDU/CSU-SPD-Green (black, red and green), the minorities "traffic light coalition" of SPD-FDP-Green (red, yellow, and green), or a coalition of SPD-Left-Green (red, red and green). But these are just not politically viable.
So, if the "Jamaica coalition" fails, SPD will likely be forced to join CDU/CSU for the third grand coalition under Merkel. As German voters dislike both the instability of a minority government as well as new elections, forming a stable government would be seen as a civic responsibility.
The last coalition negotiation in 2013 took 86 days. Germans would now hope that their new government can be formed before Christmas. What then is good about having so many combinations to choose from? Would these not be too messy?
Not necessarily. There are several reasons why German-style coalition politics is superior to ours...