SPECIAL REPORT | When Prime Minister Najib Abdul Razak officiated the Malaysia-China Kuantan Industrial Park (MCKIP) in February 2013, many business owners in Kuantan were elated.
Among them were Pahang Hardware and Machinery Merchants Association president Kent Lew, who saw it as an opportunity to expand his business in a city where industrial activities were only just picking up, despite its proximity to the Kuantan Port.
Lew had even urged other local merchants to capitalise on the business opportunities.
More than four years later, the structures of the first phase of the MCKIP are now visible and the wall surrounding the 1,219-acre development, which locals refer to as Kuantan's "Great Wall of China", is now part of the landscape.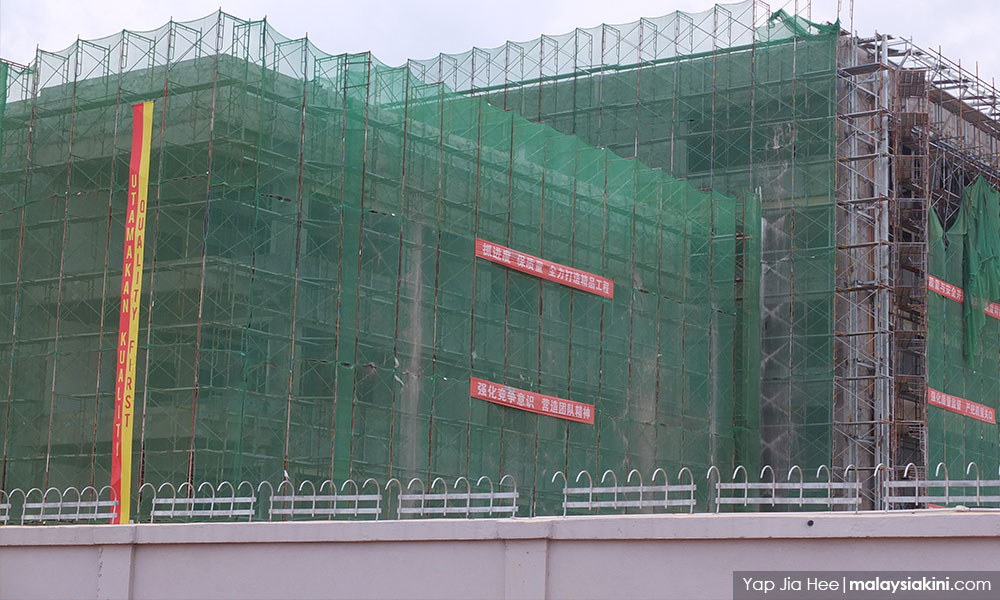 But for some, the promise of economic prosperity and thousands of new jobs have yet to be felt. The initial excitement and anticipation have been replaced with mixed feelings.
As the construction of the first phase of the MCKIP proceeded full steam, there was indeed business to be made, but not everything turned out as expected.
Lew said MCKIP procurement personnel would purchase items such as screws, wood, cement, steel, gravel, iron, plywood and other basic materials from local hardware merchants.
Curiously, the MCKIP personnel were never interested in larger and more profitable construction materials or equipment. Lew later learnt that the larger supplies were imported from China.
"Large materials such as steel frames will be welded and assembled in China, then shipped to the MCKIP construction site and installed," he told Malaysiakini.
Likewise, Lew said, MCKIP was only interested in renting certain local heavy machinery.
"Cranes, such as bridge cranes, are also shipped in from China. They only rent excavators or bulldozers locally," he said.
Lew, who is also the Federation of Malaysia Hardware, Machinery and Building Materials Dealers' Association (FMHMBA) vice-president, added that MCKIP personnel were also shrewd in the procurement process, causing fierce competition among local suppliers and compressing profit margins.
As such, Lew said the profit from dealings with MCKIP was thin and could only complement local businesses in a small way.
Chew Teck Kian, a hardware and machinery wholesaler, was more optimistic and believes the MCKIP has indeed boosted the Kuantan economy.
Chew said his business revenue increased by 10 to 20 percent due to MCKIP.
However, like Lew, he acknowledged that the impact was not as big as expected due to the limited goods procured by MCKIP.
"Usually they will buy things that are needed urgently, such as safety nets, safety helmets, shoes and clothing for the workers," Chew told Malaysiakini.
Local businesses face stiff competition
Apart from procurements, certain projects within MCKIP were also opened to local businesses, but Lew lamented that it was tough to secure them.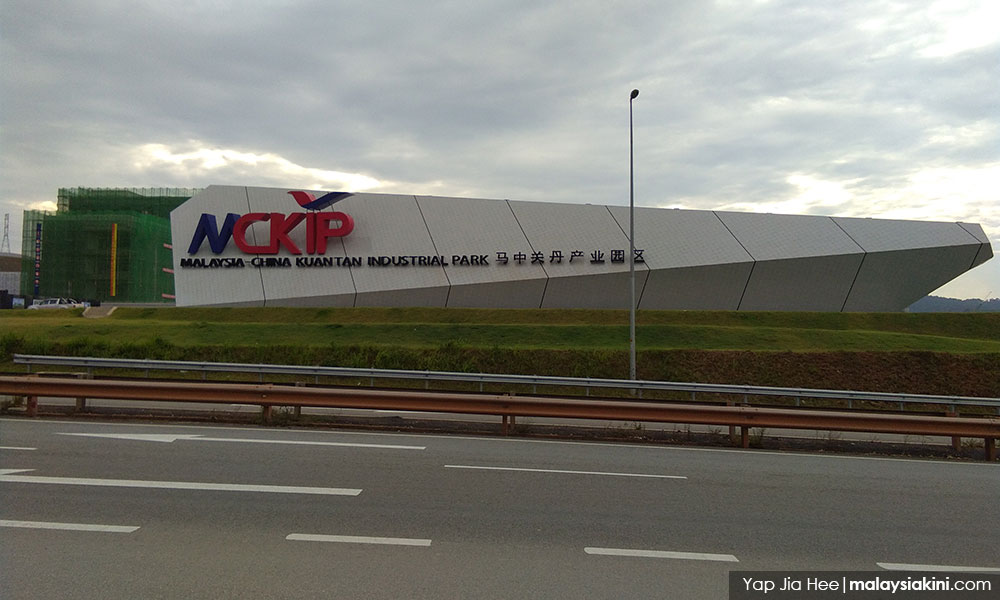 He acknowledged that local businesses may lack the capacity in meeting MCKIP's high standards.
"It is hard to get (projects) and maybe we are not capable enough because their (China workers) pace of work is very fast.
"Projects that we may need five years to complete, they can finish in two years," he said...