Johor ruler Sultan Ibrahim Sultan Iskandar has spoken out against various forbidden practices on grounds of religion to the point of impracticality, pointing out that it would become impossible to live in a community.
He raised this matter when elaborating on a Muslims-only laundrette, which had refused to serve non-Muslim customers on grounds of "purity".
"Think for yourselves. What about seats in public places that may have been licked by dogs or pillows and blankets in hotels that have come in contact with najis (unclean things).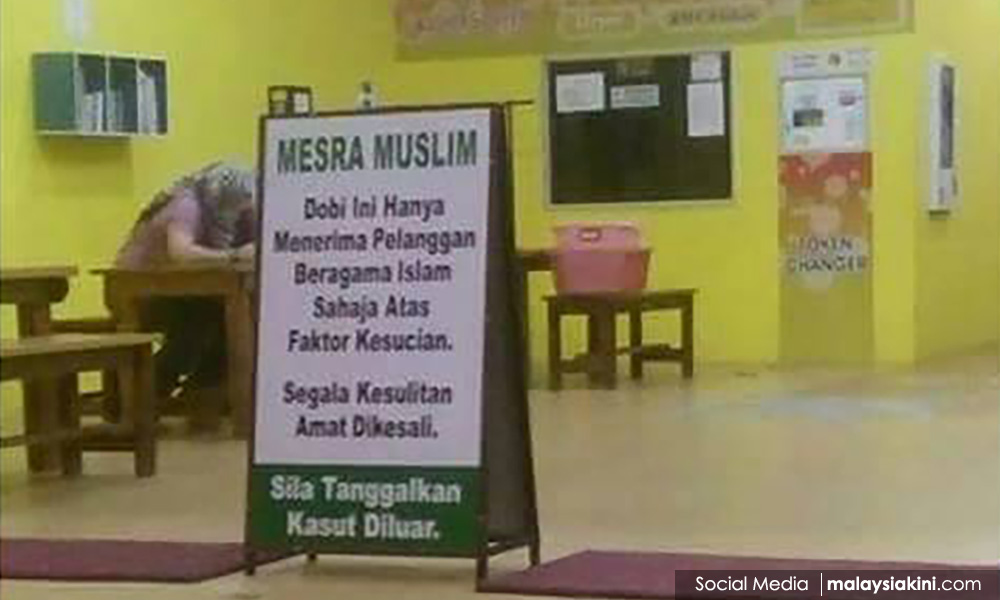 "This will never end. If everything is to be forbidden, then my advice is - it will be better to live alone in a cave instead of living in a community," Sultan Ibrahim said in his speech at the 17th Universiti Tun Hussein Onn Malaysia (UTHM) convocation in Batu Pahat yesterday.
A video of the speech was uploaded on Sultan Ibrahim's official Facebook page.
Likewise, Sultan Ibrahim said, ringgit notes may have also come in contact with pork or liquor sellers.
"Will the government then have to produce Muslim-friendly money?" he asked.
Touching on the Muslims-only laundrette, on which he had ordered that the controversial policy be done away with, Sultan Ibrahim said such a practice would serve to divide the people.
"As head of religion, it is my duty to maintain the peace and unity among the multi-racial people in this state.
"Therefore, whatever that I feel will lead to division, there will be immediate action," he said.
He added that such a practice was "extreme" and went on to emphasise that Islam upheld harmony and doing good, even to people who are not of the same religion.
"This narrow mindset is not the way of Muslims in Johor," he said.