Jomo Kwame Sundaram, former assistant secretary-general for economic development at the United Nations, talks about the need to "speak truth to power," among others.
Question: In a recent speech, Prime Minister Najib Razak accused you of taking "every opportunity to attack me and my policies, from our participation in the TPPA, to the administration of welfare payments, to foreign investment in Malaysia." What do you have to say?
Jomo: What can I say? One should not read him out of context. He said this as proof of freedom of speech and democracy in the country. Obviously, I appreciate his commitment to freedom of speech, and presumably, freedom after speech [laughs]. In fact, some people now tease me as the PM's "poster boy" for free speech in Malaysia.
But unfortunately, his fact-checkers did not do their homework, or perhaps facts don't matter in this age of fake news. As many know, I have also been criticised by the PM's critics for supporting several of his policy initiatives, most notably BR1M (Bantuan Rakyat 1Malaysia) and the minimum wage policy.
BR1M goes directly to beneficiaries and is hence much appreciated by recipients. Understandably, as with the mid-year deal for Felda settlers, opposition politicians see BR1M as bribing the electorate, but one should not condemn BR1M itself.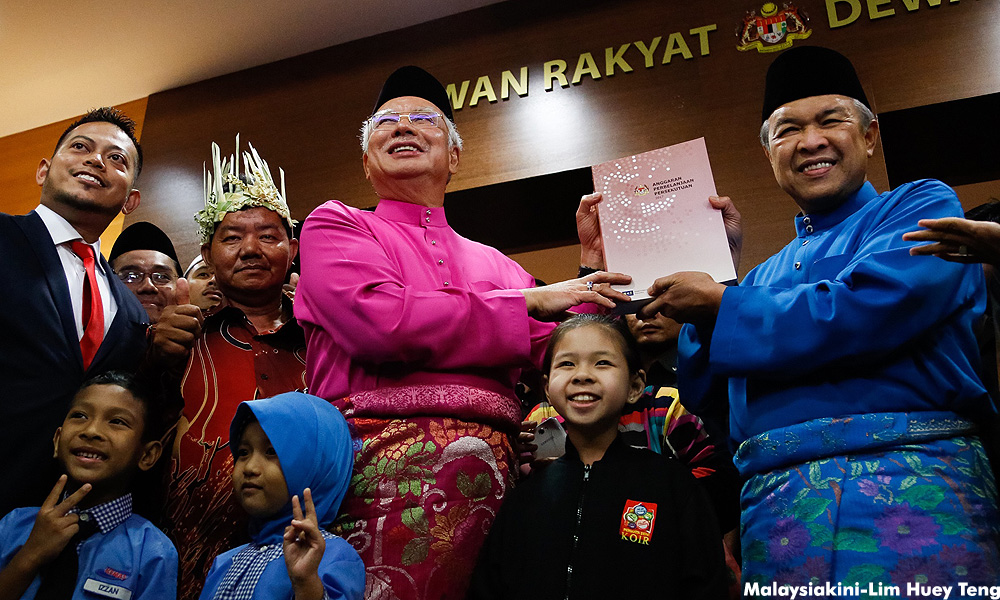 However, labour market interventions, such as the minimum wage policy, have been far more significant for improving a lot of low-income earners although the public may not realise it.
I recently lauded the Health Ministry initiative to get an affordable Hepatitis C treatment, for a small fraction of the US price, for the almost half million Malaysians who suffer from it.
So factually, his speechwriters were wrong. But he was right to say that I do not blindly support everything his government has done, and have been critical of specific policies, which I have done for decades, long before he became PM.
Najib said you have been critical of the Trans-Pacific Partnership Agreement (TPPA).
Jomo: He is correct that I have long been critical of the TPPA. Before I came back to Malaysia last year, I joined some UN colleagues to critically assess the TPPA. The report was launched in Washington DC in early 2016, soon after I left the UN.
That work was not focused on Malaysia, and simply pointed out that the methodology used simply assumed away the problems the TPPA would generate, including for the US. In the US, both Democrats and Republicans cited our work to oppose the TPPA.
After returning to Malaysia, I felt obliged to point out that the gains promised by the TPPA, even by its most fervent US advocates, were actually very modest and exaggerated by its Malaysian proponents.
I also pointed out that most of the gains to the US were at our expense. Strengthened intellectual property rights (IPRs) would raise the costs of medicines, for example.
The TPPA's investor-state dispute settlement (ISDS) provisions would allow private tribunals to make rulings in favour of powerful foreign corporations at potentially great expense to the Malaysian government.
Even now, although the TPPA is dead in law because President (Donald) Trump rejected it, there are those trying to push TPP 11 through while the government and public are distracted by other matters.
This would be worse as it would sell out the national and public interest for next to no gain. My concern throughout has been the Malaysian public interest, including the government interest.
What about foreign investments?
Jomo: As for foreign investment, again he is correct that I am concerned about how the government is encouraging foreign portfolio investment, as in the period before the 1997-98 crisis.
Unlike Thailand and Indonesia then, the government and Malaysian corporations had not borrowed very heavily from abroad. But we were vulnerable because of the sudden exit of mainly foreign holdings from the Malaysian stock market.
Such investments have grown so much in the last decade that some estimates suggest that they exceed foreign share ownership in the mid-1970s, more than four decades ago. It is also misleading to think that because Malaysians have been encouraged to invest abroad, we should encourage foreign portfolio investments here.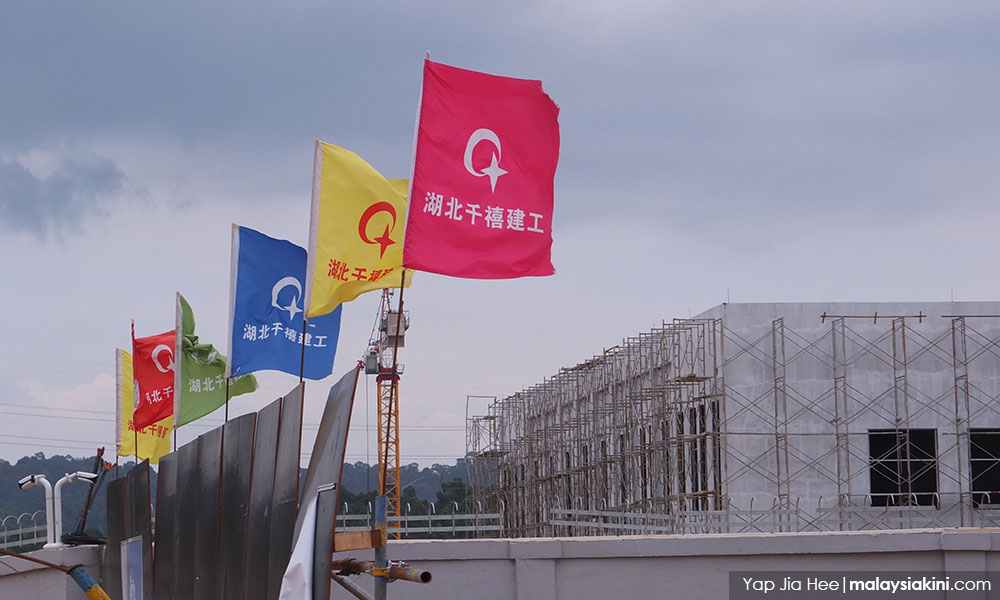 Greenfield foreign direct investments are a different story as they may bring in new productive capacities and capabilities, including technology, management and market access. But my concern remains that Malaysian industrial capacities and capabilities remain modest, and we still have relatively few internationally competitive industrial firms.
My concerns have been expressed with the country's interests and future progress foremost. I pray that the space for such discussion and debate will be expanded, not diminished. The PM's affirmation of freedom of speech should, therefore, be welcomed, not feared.
So, what inspires you to do what you do?
Jomo: Many people have inspired me. Those who fought to free us from imperialism, oppression and exploitation. While in school, especially at the Royal Military College, I was inspired by Malcolm X, Martin Luther King, Yasser Arafat, Kwame Nkrumah, Ho Chi Minh and Nelson Mandela.
And yes, I do not identify with the other man I was named after - Jomo Kenyatta, father of Kenya's current president, who was unfairly jailed by the British from 1952 until 1959, but became increasingly corrupt and tribalistic after becoming president in 1963.
Chinua Achebe's writings turned from the disruptive colonial impact to the gangrene of corruption. Then, in 1983, I was shaken by the brutal torture and murder of my senior in school, the late Jalil Ibrahim, in Hong Kong.
We are all enjoined to "speak truth to power." Initially, when I was at UKM (Universiti Kebangsaan Malaysia) with the late Ishak Shari, Osman Rani and Ismail Muhd Salleh, and later with others after I moved to Universiti Malaya.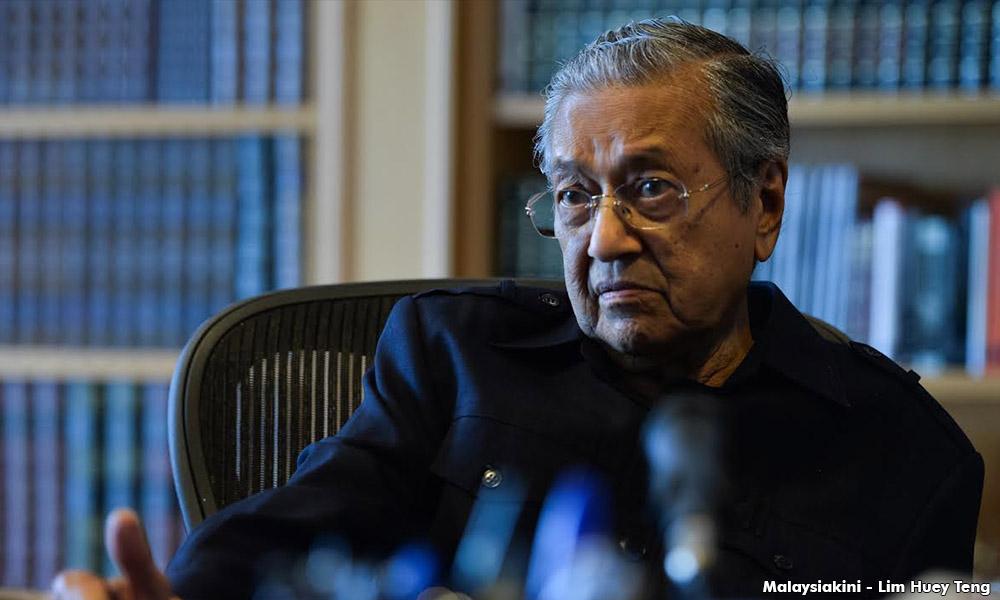 During Dr Mahathir (Mohamad)'s long tenure, I was also known as a critic, even though I appreciated many aspects of particular policy initiatives.
Although I was quite outspoken in those days, BN politicians did not harass me.
Rather, petty university administrators who had ambitions or agendas of their own were the vindictive ones. But most left me alone as I had no ambitions in terms of university positions.
Also, there is no personal animus on my part towards the PM. As is well-known, I greatly admire his late father for many reasons. In fact, I wrote an article early last year, just after leaving the UN, on the occasion of the 40th anniversary of his untimely passing.
As a student then, in the cold winter of early 1976, we organised a memorial meeting at MIT (Massachusetts Institute of Technology) to honour his contributions soon after he passed.