G25 has filed an application for leave to apply for judicial review to quash the Home Ministry's ban on the group's book titled "Breaking the Silence: Voices of Moderation - Islam in a Constitutional Democracy."
In a statement today, the group of eminent former civil servants said the application was filed last Friday at the High Court in Kuala Lumpur.
The bid comes following the group's unsuccessful attempts to get the ban removed without resorting to judicial review, since the ban was signed by Home Minister Ahmad Zahid Hamidi (photo) on June 14, and gazetted on July 27, 2017.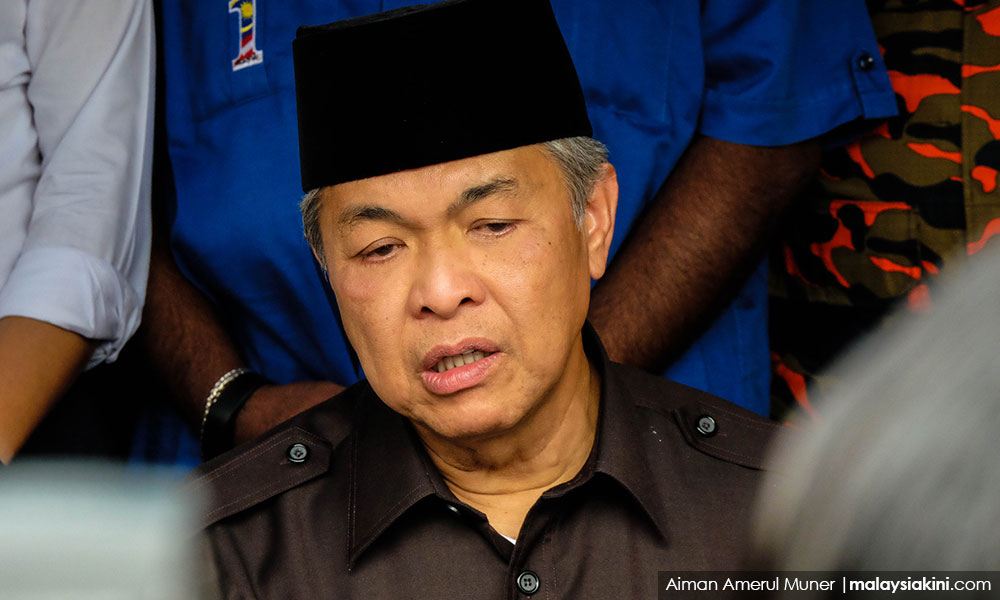 The ban was also enforced some 19 months after the book was launched on Dec 5, 2015.
Attempts made by the group to get the ban lifted include trying to meet with Zahid through the office of former premier Abdullah Ahmad Badawi, who penned the book's foreword.
However, G25 has yet to receive a reply from the home minister, they said.
"We are still baffled as to why the book was banned, having been kept in the dark on the grounds for the ban and the parts which are deemed 'prejudicial to public order and cause alarm to public opinion'.
"This is especially when the purpose of the book is merely to explore the concept of moderation in Islam, in the context of Malaysia as a constitutional democracy with a national aspiration to be a fully developed country and a model for the Muslim world," said the group.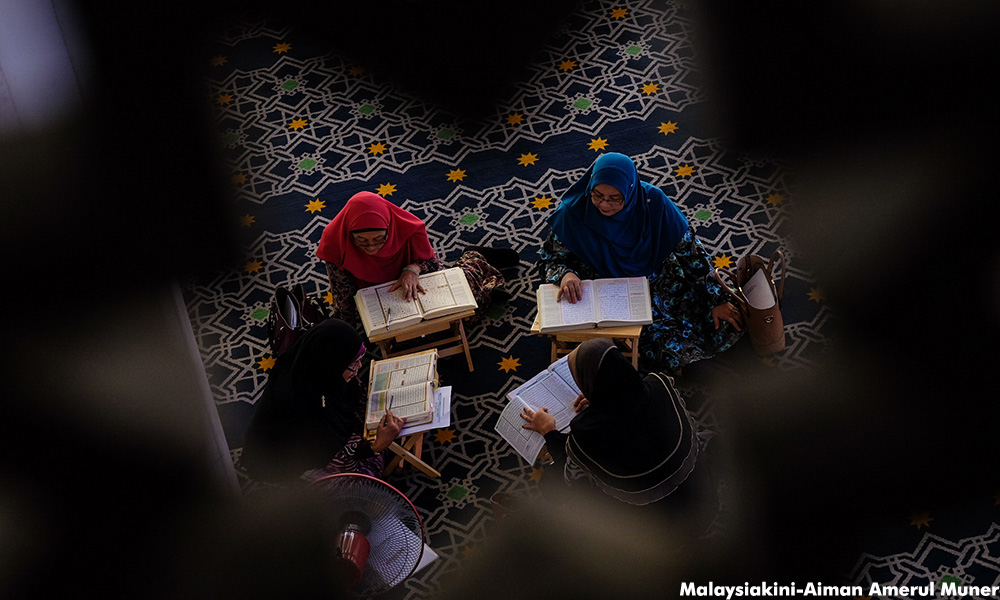 They added that their aim, as conveyed in the book, was to educate the public on moderation in politics and religion, as well as emphasising good governance to achieve peace, stability and economic progress.
According to the Home Ministry, the book was banned because it contained elements promoting liberalism and pluralism, which are said to be contrary to the teachings of Sunni Islam.
The order was made under the Printing Presses and Publications (Control of Undesirable Publications) (No 12) Order 2017.
"In light of the ban of our book and many others which have followed since, one is forced to ask the question that if a book on moderation, written by experts, academics, and scholars is banned, what else will follow?
"We fear that moderation will now be the new taboo on intellectual discussions and academic writings," their statement read.
Despite the ban, G25 pledged it would continue to promote discourse and knowledge sharing on issues of public interest in matters pertaining to Islam and good governance.