The Malaysia-China Kuantan Industrial Park (MCKIP) has come under the spotlight following Malaysiakini's three-part special report, which among others, highlighted the reclusive Chinese operations, China's control of local infrastructure, as well as environmental concerns.
Following the reports, MCKIP invited the news portal to a briefing in which it addressed the various concerns raised, including the perimeter wall surrounding part of the MCKIP site in Gebeng which locals have come to refer to as Kuantan's "Great Wall of China".
Officially launched on Feb 5, 2013, MCKIP is 49 percent owned by Guangxi Beibu Gulf International Port Group Co Ltd, a China company owned by the Guangxi Autonomous Region government, and 51 percent owned by Kuantan Pahang Holding Sdn Bhd, comprising IJM Land Bhd, Sime Darby Property Bhd and the Pahang government.
According to IJM Corporation Berhad chief executive officer and managing director Soam Heng Choon (photo, right), the perimeter wall does not cover the entire MCKIP site but is only limited to the Alliance Steel (M) Sdn Bhd complex.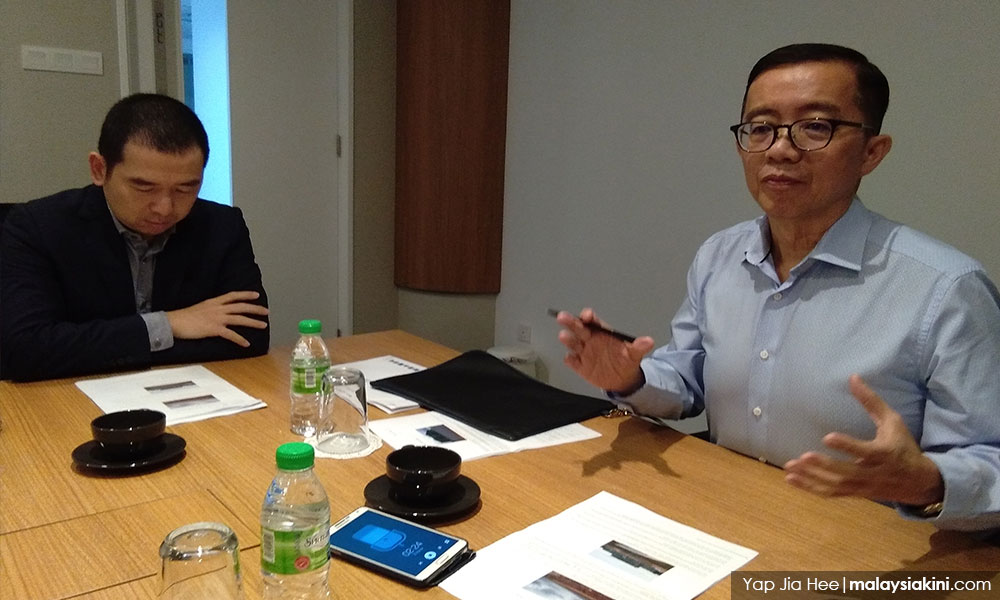 Alliance Steel, a joint-venture between two China entities - Guangxi Beibu Gulf Port International Group Co Ltd and Guangxi ShengLong Metallurgical Co Ltd - had purchased more than half the land (710 acres out of the 1,219) in the first phase of MCKIP to construct a high-tech steel factory complex.
Local elected representatives, who were denied entry into the area, had complained about the secrecy behind the extensive eight-feet tall perimeter wall, which according to satellite images, is around 9km long.
During Malaysiakini's survey to the site, it found that the entrance of the perimeter was guarded by both local and China guards, and staff working inside told the news portal that construction was predominantly done by labourers from China.
Addressing this, Soam said MCKIP did invite local elected representatives to MCKIP's showroom but given that the site behind the perimeter wall belonged to Alliance Steel, it would require the company's approval for access.
"MCKIP did not do the fencing up. Whatever that had been fenced up now is actually Alliance Steel, which is a different entity.
"Anybody wanting to go in must, of course, get the approval of the private entity. MCKIP does not have the power to give approval to enter Alliance Steel's site," he said.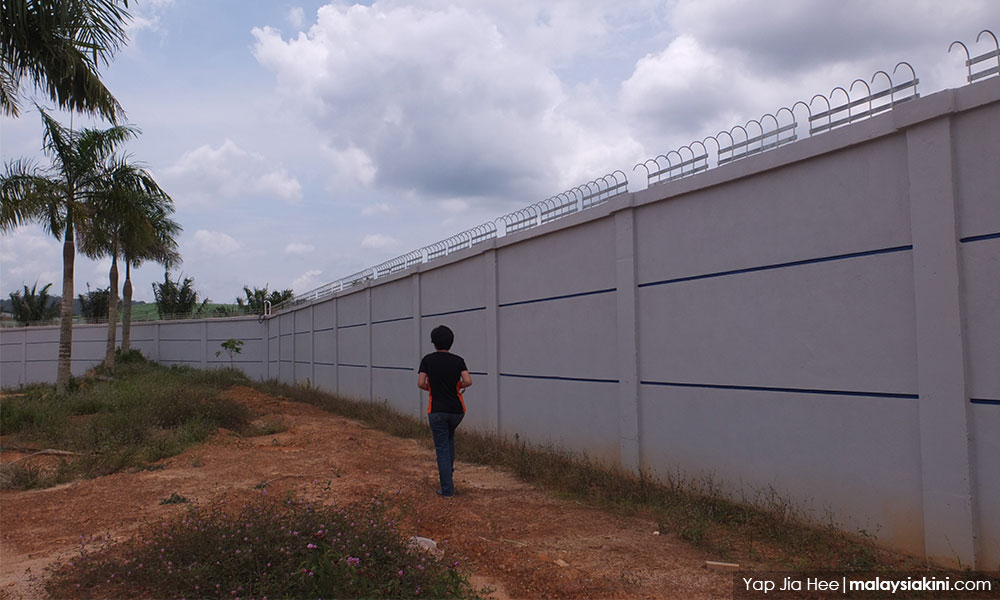 Teruntum state assemblyperson Sim Chon Siang had claimed that it was unusual for a perimeter wall to surround such a huge site as a regular industrial area would only see the perimeter limited to the individual factories.
Soam pointed out that this perception arose due to Alliance Steel solely occupying such a huge area, and it has the right to wall up its own private premises.
"A factory occupying such a massive piece of land - more than 700 acres - is very rare in Malaysia and because of this, he (Sim) may have thought that way," he said.
Soam, however, declined to comment on issues concerning the purportedly large number of China workers behind the wall or the source of the construction materials, stating that MCKIP was not in a position to make statements on behalf of Alliance Steel.
Soam added that MCKIP merely sold the land to Alliance Steel and does not interfere with its operations...