For 30 years, writer Dave Anthony had kept his 30-minute documentary on Operasi Lalang on the shelf.
It was a project close to his heart, as his wife Lim Chin Chin was among those detained during the infamous police dragnet.
In the operation, a total of 106 people were detained without trial under the Internal Security Act 1960. Some spent up to two years behind bars without ever being charged with a crime.
Anthony spent months documenting the arrests, the views of opinion shapers at the time, and the first few batches of detainees who were released.
So why did Anthony hold on to the documentary for so long?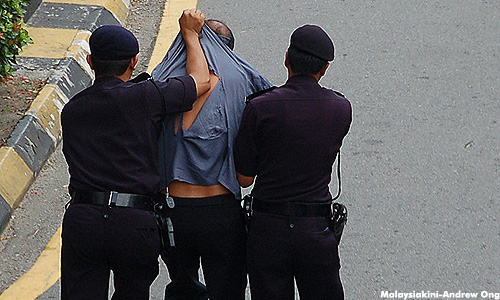 "The situation was, at the time, rather tense and sensitive. There was no outlet for me to send this out.
"At that time we did not have Malaysiakini or KiniTV through which this could have been released.
"As a result, it just sat there gathering dust all these years," Anthony told KiniTV, whom he chose to publish the documentary for the first time.
At the time, Anthony was running a film production house, specialising in documentaries on human rights issues and activism.
This allowed him to collect a lot of footage of events leading up to Operasi Lalang, and what transpired in its aftermath.
He hopes that by releasing his documentary now, 30 years after the operation, Malaysians today will have a better understanding of the country's history.
"Hopefully it will create awareness and a better understanding of our history, and with that knowledge in hindsight, to hope for a better future.
"It will show how we can, just as they had preventive detention then, see what we can do now to prevent such things from happening again," he said.
Watch the documentary on KiniTV by clicking here.