A group of NGOs have urged former prime minister Dr Mahathir Mohamad to apologise for the detention of 106 people without trial during Operasi Lalang 30 years ago.
"(He must apologise) for depriving so many innocent Malaysians of their freedom and the torture they went through during Operasi Lalang.
"(He must also apologise) for the assault on the judiciary which has still not fully recovered," said the groups in a joint statement today.
The 77 groups demanded that Mahathir apologises to former lord president Salleh Abas and other Supreme Court judges who were removed in 1988.
This statement was issued in conjunction with a public exhibition to commemorate the 30th anniversary of Operasi Lalang.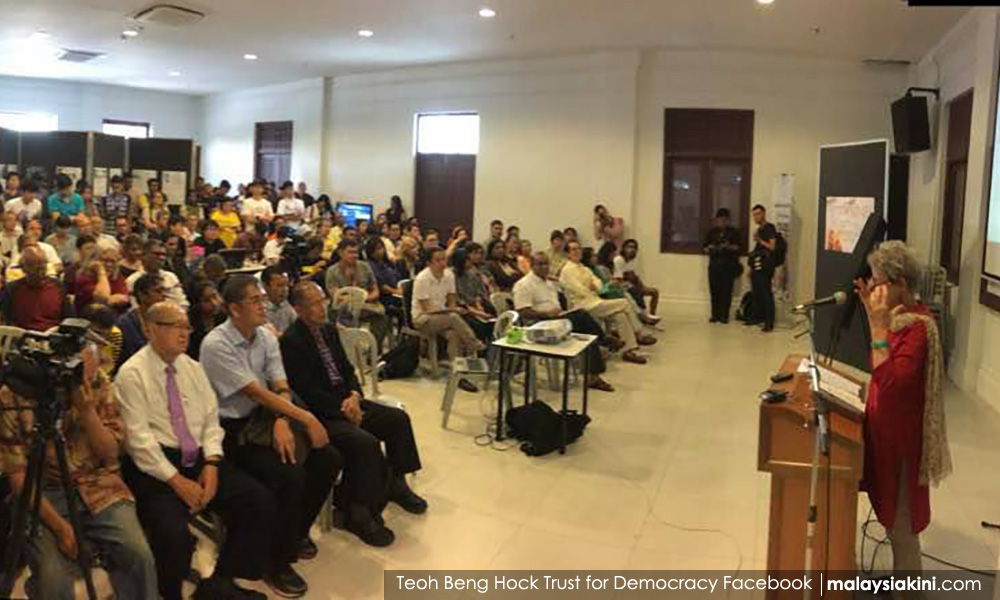 The 77 groups include, among others, the Kuala Lumpur and Selangor Chinese Assembly Hall (KLSCAH) civil rights committee, KLSCAH Youth, Teoh Beng Hock Trust for Democracy and Suaram.
Meanwhile, the groups also called for a thorough investigation into allegations that detainees under the Internal Security Act 1960 were subjected to torture.
"We would like to remind the public that even wartime detainees are afforded basic protections under the Geneva Convention.
"The Human Rights Commission has also concluded that 'there appears to be sufficient evidence to justify a finding of cruel, inhuman and degrading treatment of some of (ISA) detainees," they said.
The NGOs claimed that Operasi Lalang was a form of calculated repression and intimidation of Malaysians to divert attention from Umno's problems at the time.
"For all the lame excuses given by the Mahathir government for this abuse of democracy in the country, the crisis in 1987 was in fact the creation of the power struggle within Umno," the statement read.
Mahathir has repeatedly stated that Operasi Lalang was conducted by the police and he had no power to object to the detention order.
As the head of the Pakatan Harapan coalition, Mahathir is now allied with several individuals who were detained during Operasi Lalang.