Former Operasi Lalang detainee Chandra Muzaffar said an apology from Dr Mahathir Mohamad over the incident would serve no purpose.
"It does not serve any purpose. I have suggested that Mahathir be introspective and look at himself and his career – the good and bad things he has done," said Chandra, in an interview with The Malaysian Insight.
When asked if this meant that he had forgiven Mahathir (photo), Chandra replied: "There is no bitterness. I have interacted with him quite a bit."
"There are some people who still want to carry the wounds, but I don't think that's the way."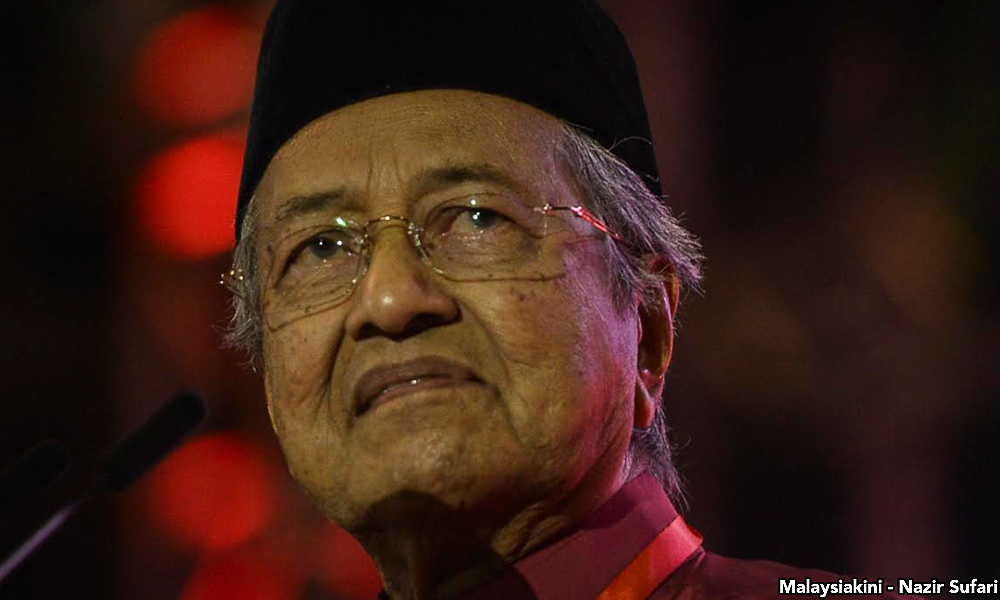 Chandra was among the 106 people who were detained without trial under the Internal Security Act 1960 in 1987.
At the time, he was involved with Persatuan Aliran Kesedaran Negara (Aliran), a civil society movement which he co-founded.
He was detained on Oct 27, 1987 and released after 57 days.
Chandra revealed that during the early part of this detention, he was questioned by then inspector-general of police Mohammed Hanif Omar and Special Branch director Rahim Noor, who would later go on to become the top cop.
"They asked me why I did not appreciate what the government did. This shouldn't have been an issue as in all my statements, I would acknowledge the good and positive things that the government did.
"We welcome what is good and critique what is bad. That's democracy," said Chandra.
Hanif, according to Chandra, had attempted to arrange a meeting between the detainee and Mahathir.
"I suspect Dr Mahathir was unhappy with the dissenting voices and my role in Aliran...But I turned it down.
"I told Hanif it was not right for me to meet Mahathir because he was a free citizen and I was under detention...Hanif accepted my stand," said Chandra.