An MIC branch leader has quit his post following the circulation of his telephone conversation with a woman, where he promised employment for her teenage daughter in exchange for sex with the girl.
The audio clip is being circulated on the messaging app WhatsApp.
In the eight-minute 49-second clip, the 56-year-old politician, who is a Tamil school teacher, boasted to the mother that he had helped a lot of girls who had just completed their SPM examinations secure jobs after sleeping with them.
"Please tell me the timing and where, and how long the session can last. If she's not interested, please tell me, I will drop this offer, as there are a lot of other girls waiting," he said.
The teacher also complained to the mother that the teenager was not responding to his calls or messages.
He also told her that the sexual encounter would be one-off and once he had helped the daughter in question to secure a job, they would be strangers.
"Don't waste this wonderful opportunity," he added.
In the conversation, the man also named several individuals, whom he claimed would help him secure jobs for girls he had recommended.
Vell Paari: Resignation not a 'get out of jail' card
Meanwhile, MIC treasurer-general S Vell Paari (photo) condemned the alleged "sexual predator" and stressed that the party and its leadership do not condone this sort of acts and behaviour.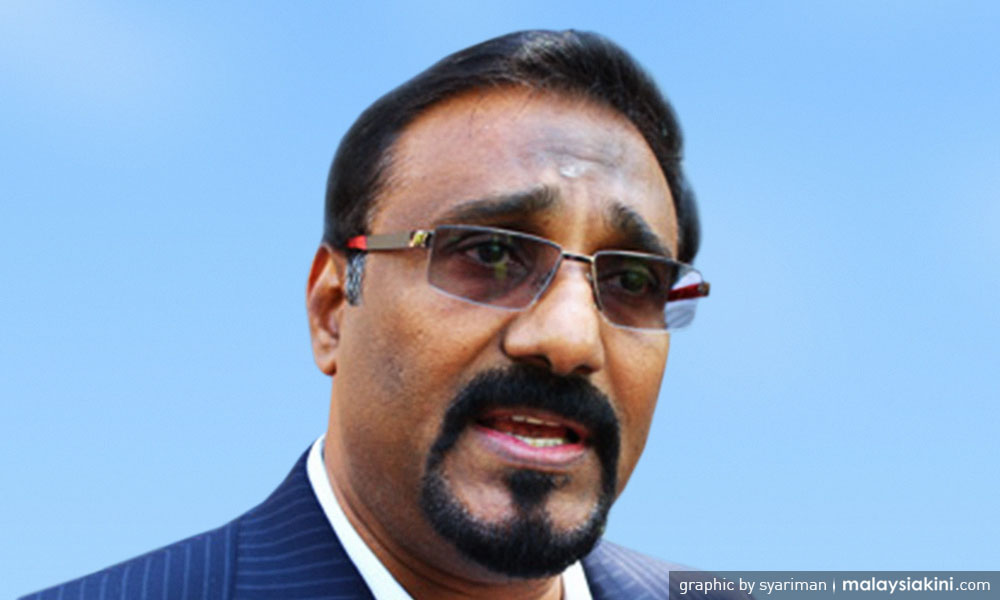 According to him, the suspect has since apologised to the family of the victim over the incident and quit from MIC.
"I want to make it crystal clear that resigning from the party is not a 'get out of jail' card for him (the suspect).
"I have been informed that he had done this earlier, about three years ago, and was caught and assaulted. At that time, he promised to change his ways, but apparently, this never happened.
"In my opinion, using your influence on a desperate victim for sex, with promises of opportunities, is also a form of rape, and should be punished accordingly," Vell Paari added in a statement.
He further said the man's claim that he had slept with four girls who were sitting for their SPM examination was "frightening."
"As a father to a young daughter, I cannot find it in me to forgive this man," he added.
Vell Paari said he has referred the case to the Sentul police chief for further action.
"I call upon those who have reviewed this voice note and video to also make a police report against this person, especially on his claim of having sex with four SPM students.
"They need to be rescued and this guy has to be taken off the streets. It's clear that he is a compulsive sexual predator and is targeting young and desperate girls as his victims," Vell Paari added.
Don't meddle in 'sex for favours' case, Vell Paari tells MIC leaders
See a doctor, Saravanan tells MIC man accused of soliciting sex