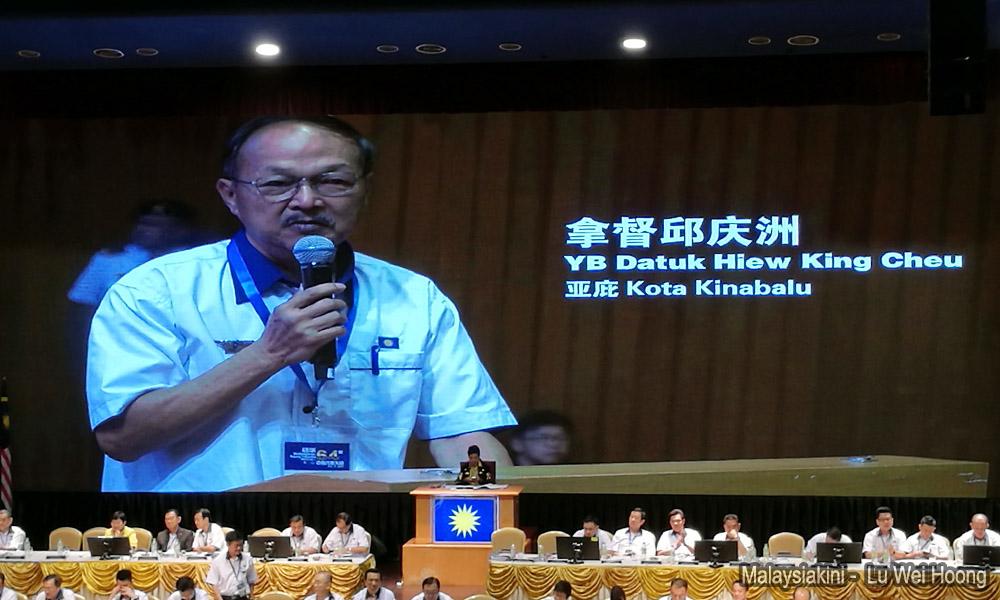 Ex-DAP rep attributes datukship to MCA's work in Sabah
Former DAP man Hiew King Cheu has credited MCA for the datukship he received last month from Sabah governor Juhar Mahiruddin.
"My datukship is not mine, but it is for MCA. MCA is recognised in Sabah, thus the chief minister and governor think MCA should be rewarded.
"Coincidently, the reward was bestowed upon me. Thank you," Hiew told the MCA annual general assembly tonight.
Hiew, who is also Luyang assemblyperson, quit DAP in August 2013 before joining MCA in June 2014...
For the rest of this story and more, subscribe for only RM200 a year. If you're already a subscriber, please sign in.
Sign in
Subscribe now