The inspector-general of police denied cops have withdrawn the bodyguard service provided by the police's elite arm Special Action Unit (UTK) to former prime minister Dr Mahathir Mohamad.
IGP Mohamad Fuzi Harun explained that services from the UTK for Mahathir were still in place, but several bodyguards from the regular police force were instructed to report back for duty with the Royal Malaysian Police.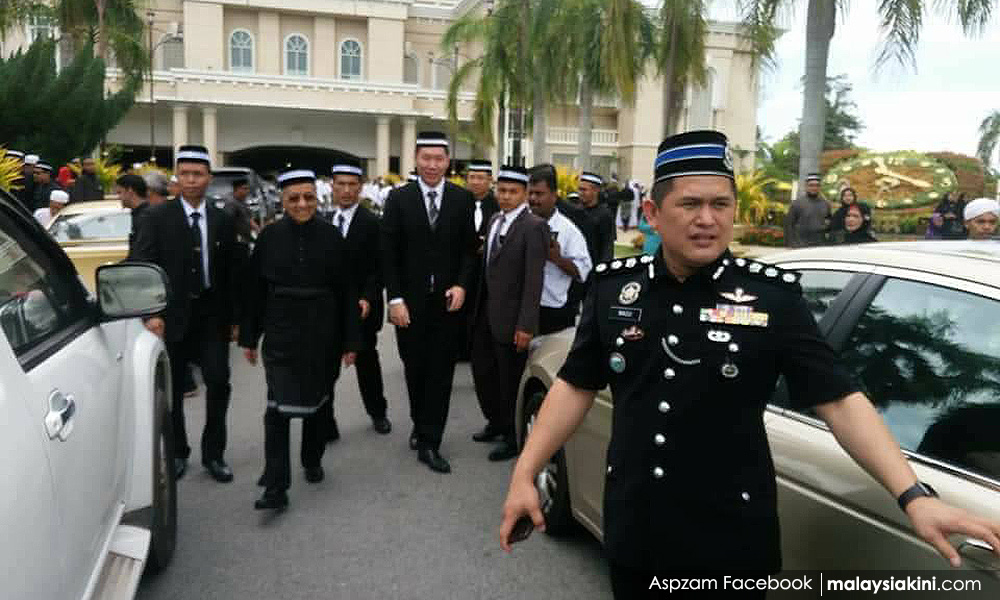 "Bodyguards from the UTK are still in service with Mahathir.
"It is only normal police officers whom we have recalled for other services. It's a normal procedure," he was quoted as saying by Mingguan Malaysia.
Mahathir, in a Facebook post on Wednesday, claimed that the services of the UTK for his protection were withdrawn.
Last year, the former premier's police outriders were also withdrawn.
Then IGP Khalid Abu Bakar had said the decision was due to Mahathir's involvement in "anti-government events."
Mahathir is now aligned with the opposition and is the chairperson of Pakatan Harapan.