Malaysia today led the Trilateral Air Patrol (TAP), which also includes Indonesia and the Philippines, to check on terrorist threats and activities in the region.
The TAP, which is scheduled to be held twice a month, monitors the current situation in the Sulu Sea and raises the domain awareness of the three countries, said Maritime Command Centre (MCC) director P Pulendran of the Royal Malaysian Navy.
"Indonesia did not join the air patrol today for specific reasons. It is hoped that the joint patrol can improve the security situation in the Sulu Sea and check any terrorist-linked incidents including robbery and abductions at sea," he said to reporters.
The TAP, which serves as the second component of the Trilateral Cooperative Arrangement, will adopt a continuous monthly rotation. The air patrols will support the ongoing joint maritime patrols – also involving the three countries – in the Sulu Sea.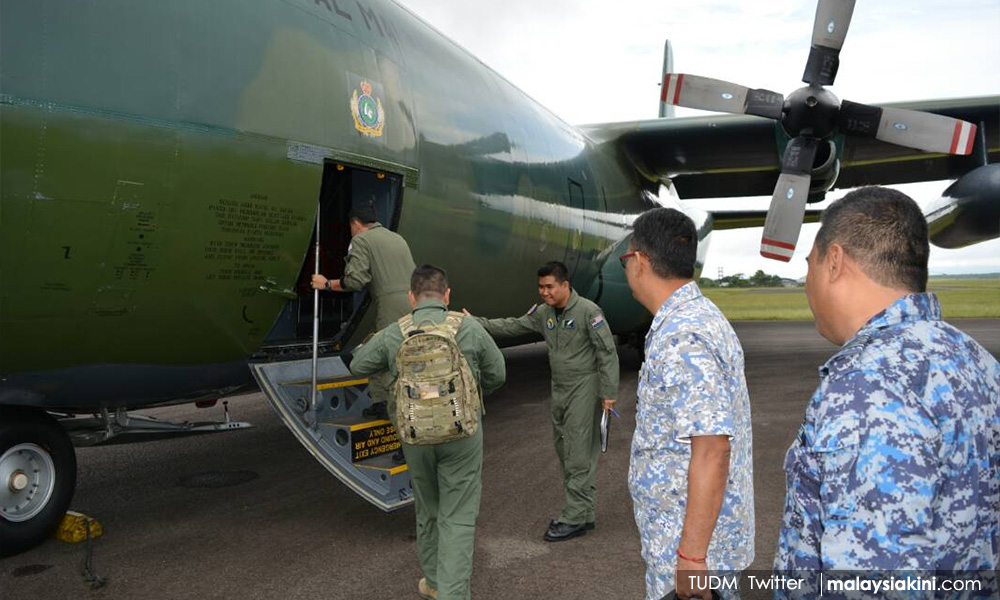 Pulendran spoke to reporters after attending a briefing, along with Acmad Omar of the Philippine Air Force, given by Zulhilmi Zainuddin, the pilot of a C130H aircraft that was on patrol today.
Pulendran said the patrol, involving the aerial monitoring of 17,000 nautical miles and eight transit corridors, covered the waters of the three countries.
He also said that all the information of the monitoring would be channelled to the MCC, which works with the Eastern Sabah Security Command and Joint Regional Command Centre of the Joint Task Force 2 for coordination of information.
"Based on the information, we will issue instructions immediately to the vessels at the forward bases or in the waters to undertake interception or investigation," he said.
- Bernama