Immigration director-general Mustafar Ali has reportedly promised to help Penang's Taman Free School surau bilal Sapno Tukijo secure a permanent resident (PR) status.
Harian Metro reported Sapno saying Mustafar had personally met him and given the assurance.
"He (Mustafar) promised he will facilitate the process of applying for PR, for me.
"I do not know how to thank him," said Sapno, who was recently hailed as a hero for providing refuge to some 70 people, including Chinese and Indians, from the pouring rain and raging floodwaters, last weekend.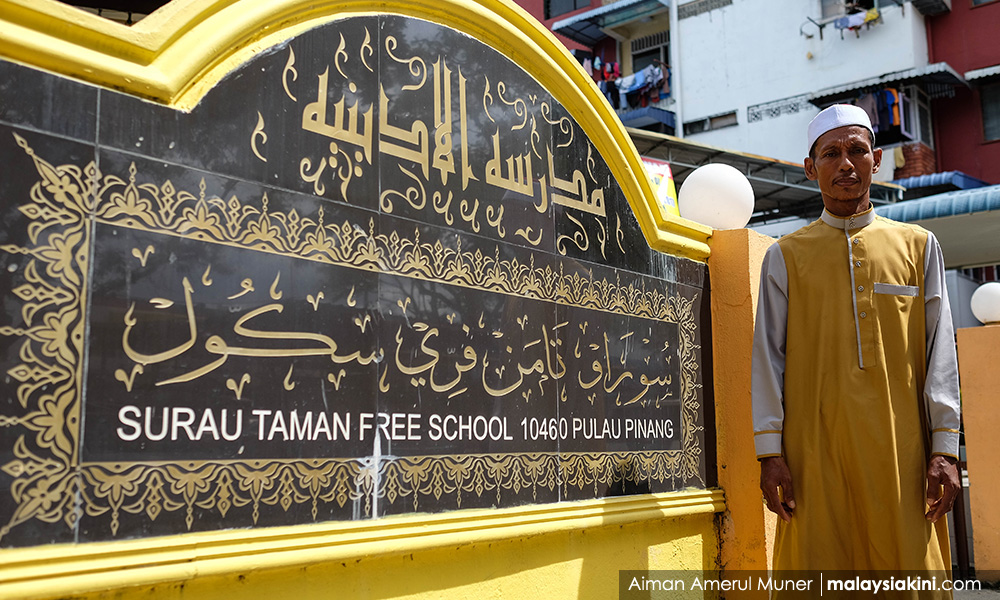 His noble gesture had earned bouquets from many, including Prime Minister Najib Abdul Razak, while there were also those who had criticised him.
Malaysiakini had reported today that the 50-year-old from Riau, Indonesia, had tried in vain since 1994, to secure a PR in Malaysia.
He had moved to Malaysia at the age of 21, on the promise of better wages as a welder in 1988.
"I'm still using a passport... I have applied for permanent residency since 1994, but it keeps getting rejected.
"There is still no reason given why my application is being rejected," the father of six had said. His wife is Penang-born.
Attempts to appeal against the rejection had also failed, he lamented.
Apart from being a bilal (muezzin) at the surau and the nearby Masjid Kapitan Keling, Sapno also works as a contractor, renovating and repairing homes.