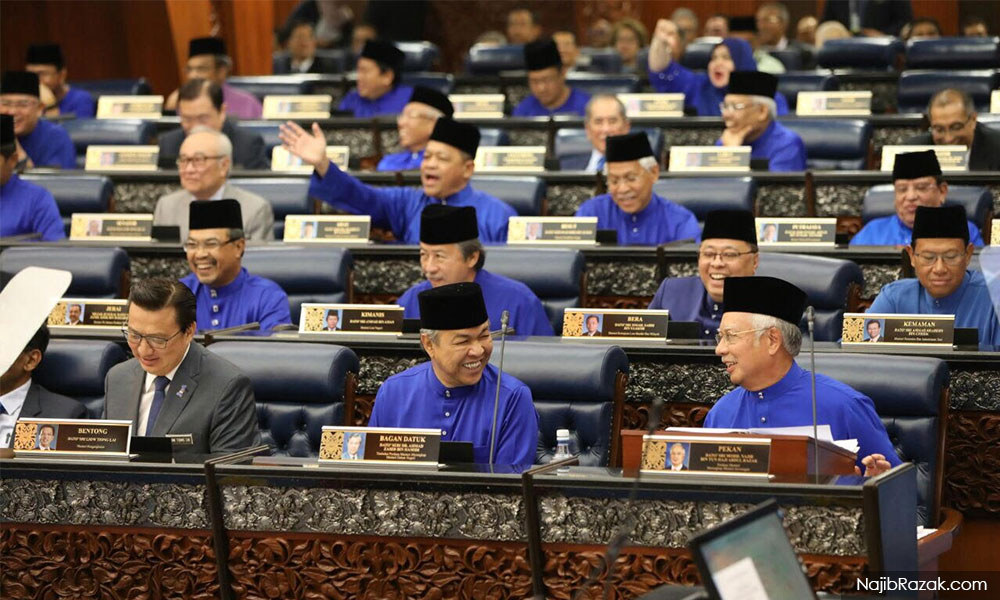 Budget 2018 passes second reading, 11 PAS MPs abstained
PARLIAMENT | The Budget 2018 was passed for second reading via a bloc voting with the support of 107 out of 222 lawmakers at the Dewan Rakyat today.
A total of 59 MPs opposed the Supply Bill 2018, while 11 abstained from voting.
This followed a bloc voting called by Mahfuz Omar (PAS-Pokok Sena) before the voting for second reading this evening.
The House later passed the second reading and it will now be referred to the committee stage...
For the rest of this story and more, subscribe for only RM200 a year. If you're already a subscriber, please sign in.
Sign in
Subscribe now