As many as 443,541 disabled persons have registered with the Social Welfare Department as of October this year, said Women, Family and Community Development Deputy Minister Azizah Mohd Dun.
She said the number of disabled persons registered through the OKU Information System (SMOKU) had still not reached the target of 10 to 15 percent of the total disabled population set by the World Health Organisation.
"Of those who have registered, 39,999 are disabled persons who are visually-impaired and should be given attention with equal rights as provided in the Disabilities Act 2008 and the Convention on the Rights of Persons with Disabilities (CRPD)," she said at the launch of the Malaysian Blind Association (MAB) Excellence Achievement Awards for Visually Impaired 2016/2017 today.
The text of her speech was read out by the department's deputy director of strategic planning, Mohd Fazari Mohd Salleh.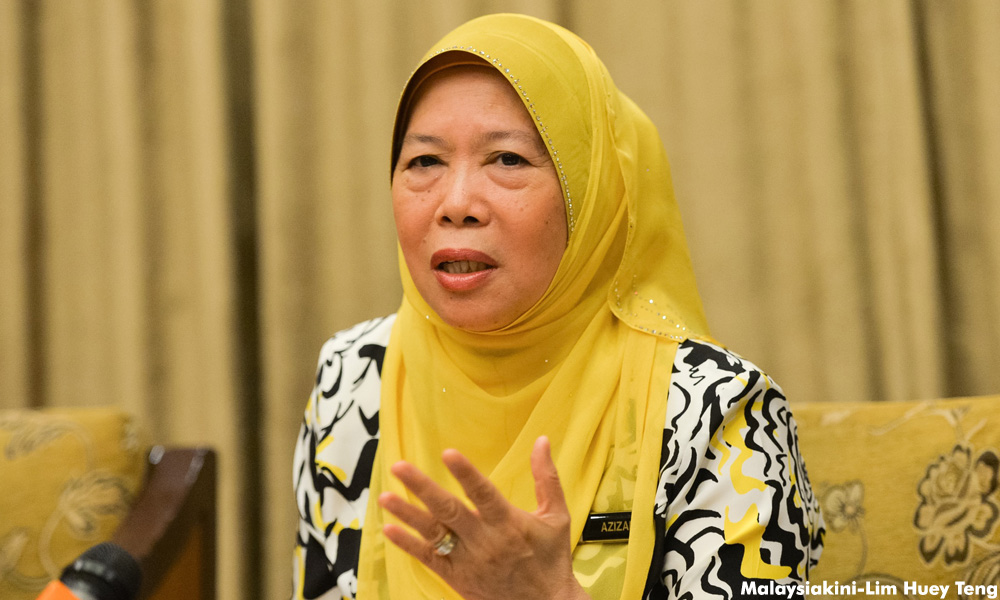 Azizah (photo) said in line with the commitment at the international and national levels, the government had drafted a strategic plan for the development of disabled persons through the Action Plan for Persons with Disabilities 2016-2022, which was launched last year.
"Among the efforts carried out by the department to empower disabled persons are the Career Carnival which is held every year, the employment support service, the employment preparatory programme for disabled persons, and providing job coaching through the Disability Equality Training," she said.
At the event today, 55 disabled persons with visual and physical impairments received awards in four categories, namely education, sports, music and entrepreneurship.
The Education Achievement Award was given to three primary school students, seven secondary school students and 11 tertiary education students who performed exceptionally well academically.
Recognition was also given to 19 individuals who excelled in the recent Asean Para Games Kuala Lumpur 2017 and three visually-impaired individuals who were musically-talented were awarded the Music Achievement Award.
MAB Excellence Achievement Awards Committee Chairman, S Santhisegaran said the objective of the award was to recognise, motivate and nurture the achievements of outstanding visually-impaired individuals.
"We hope to raise awareness among our stakeholders within the government sector, employers, corporate sponsors, educational institutions and general public and reinforce the fact that the visually-impaired are capable of bettering their lives just like everyone else," he said.
- Bernama