SPECIAL REPORT | For many Malay villages in Malacca, like the one in Kampung Tampoi, Umno and community living are one of the same.
Nor Azlan Abu Bakar, a local villager in his 30s, has known Umno all his life and was an Umno member for 13 years.
Together with his uncle, who is the Kampung Tampoi Umno branch chief, they formed a tag team for the local leadership - one for the young and another for the old.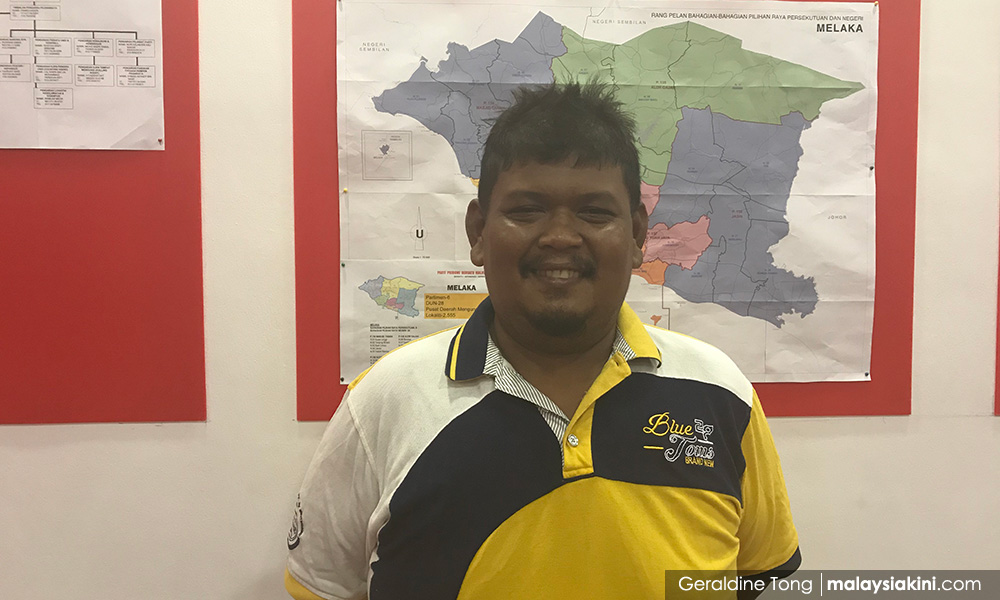 But when Nor Azlan (photo) decided to join Umno splinter Bersatu, the notion that blood was thicker than water was put to the test.
"He (my uncle) was very angry when I left the party, very angry.
"When my friends and I went house-to-house to introduce Bersatu in the village, I went to greet my uncle.
"I was kicked out and scolded by my own uncle," Nor Azlan related...