JOHOR DUN | DAP's Senai assemblyperson Wong Shu Qi was referred to the Johor state assembly's rights and privileges committee.
The House voted in favour of the move after Wong questioned whether Johor Menteri Besar Mohamed Khaled Nordin received payment from developers over the change of real estate lots from bumiputera to non-Bumiputera status, according to TheSun Daily.
When debating the state's Budget 2018, Wong in her speech asked if claims that Khaled (photo) had received RM12 million in cash and kind from developers for this purpose.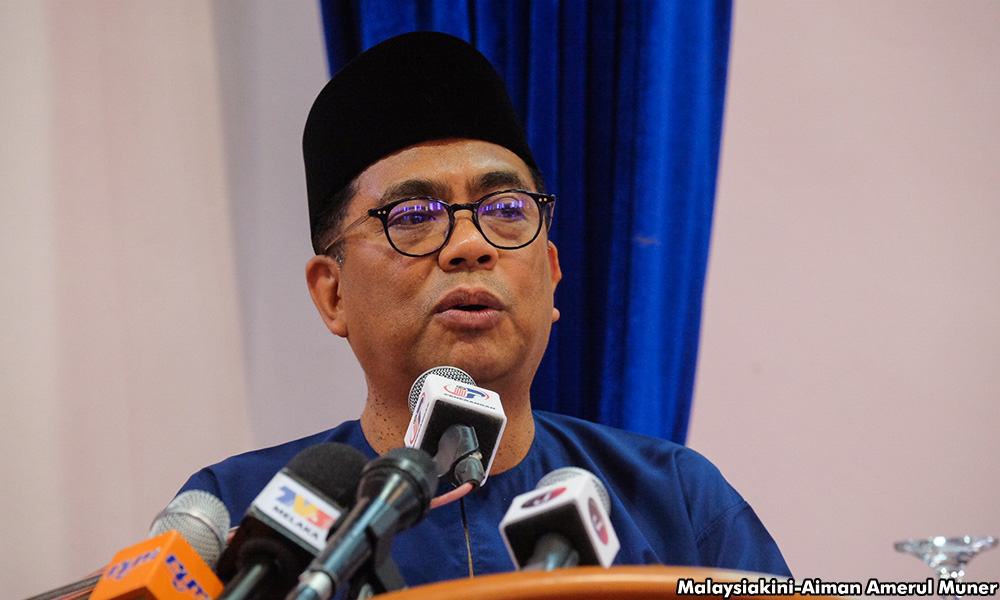 "All this was based on a witness statement in the MACC's investigation.
"The witness was the middle person in all the transactions. I was alerted to the statement after certain parties uploaded them on a website," she said.
In March, Johor exco Abdul Latif Bandi was arrested and charged a month later over the alleged land graft.
Wong claimed the amount allegedly received by Khaled and Latif add up to a similar amount the developers were meant to contribute to the Johor Housing Fund, which was RM40 million.
She appealed to the Johor sultan for a royal commission of inquiry into the matter.
House deputy speaker had asked Wong to retract her statement, pointing out that it was a court matter and could be in contempt of court.
However, Wong refused and was referred to the rights and privileges committee.
Subsequently, Wong was also ejected from the chamber.