As many as 790,186 Malaysians have been blacklisted and prevented from leaving the country because of various offences, Immigration Department director-general Mustafar Ali said.
Of the figure, Mustafar said, the biggest group was 447,890 borrowers of the National Higher Education Fund (PTPTN).
Another 138,028 were blacklisted by the Insolvency Department while 107,884 by the Inland Revenue Department.
A total of 7,024 people had been blacklisted by the Employees Provident Fund (EPF), 6,091 by the Royal Malaysian Customs Department and 1,543 by the Immigration Department.
"In connection to this, the Immigration Department, with the cooperation of Malaysia Airport Holdings Bhd, has set up the Pre-Departure Blacklist Check Kiosk to help Malaysians before they leave for overseas," Mustafar told a press conference after the launch of the kiosk at the Kuala Lumpur International Airport yesterday.
Mustafar said members of the public can check their status at the kiosk before checking in at the airport so as to avoid congestion at the immigration passport counter.
"We have provided three kiosks at the departure hall in KLIA and will open more at KLIA2 within a month," he said, adding that kiosks will be provided at other airports in stages.
"This is a joint effort by the Immigration Department with Malaysia Airports Holdings Berhad (MAHB) and airline operators in the country to improve the quality of service at KLIA and KLIA2," he said.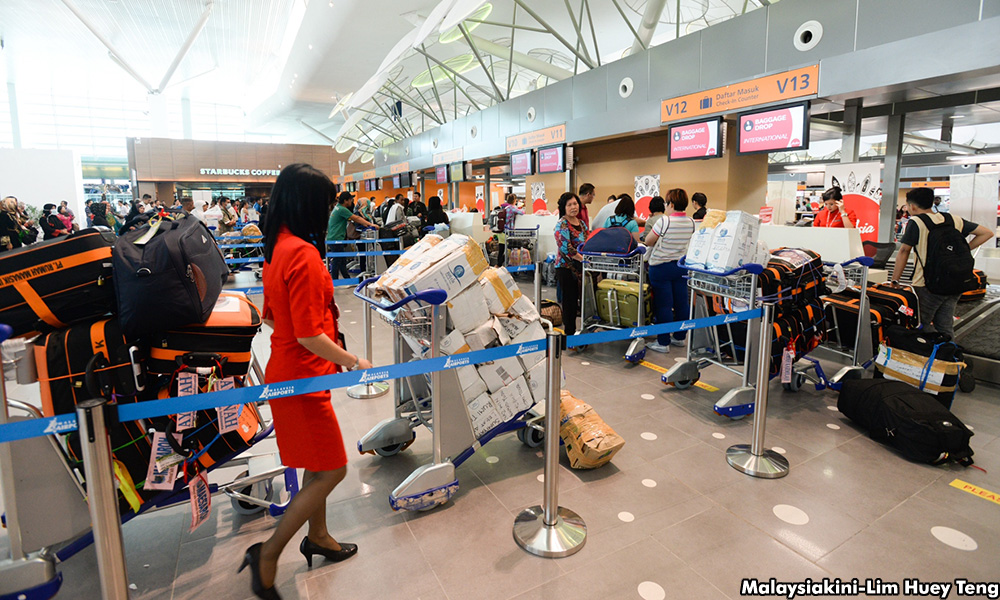 Meanwhile, in Sepang, he said the extra-ordinary congestion seen at KLIA is said to be a normal occurrence resulting from the school holidays and umrah pilgrim groups.
Mustafar said since last Friday, the Immigration Department had opened all counters at KLIA to reduce the congestion.
He said the department was prepared for the situation and having to handle large numbers of passengers and flights during the school holidays.
"We have been able to resolve the problem of congestion to less than 40 minutes. We opened 42 arrival counters and 54 departure counters beside the automatic gates for passengers," he said.
According to media reports yesterday, the immigration counters at KLIA have been congested since last Friday, caused by a systems problem, and leading to flight delays.
Mustafar said there were no systems problems but the congestion was caused by extra flights during peak time, and this matter had been brought up with the flight operating companies.
Meanwhile, Malaysia Airports Holdings Bhd (MAHB) general manager (operations) Mohd Arif Jaafar said passengers were advised to arrive early at the airport to avoid any delays during the school holiday season.
- Bernama