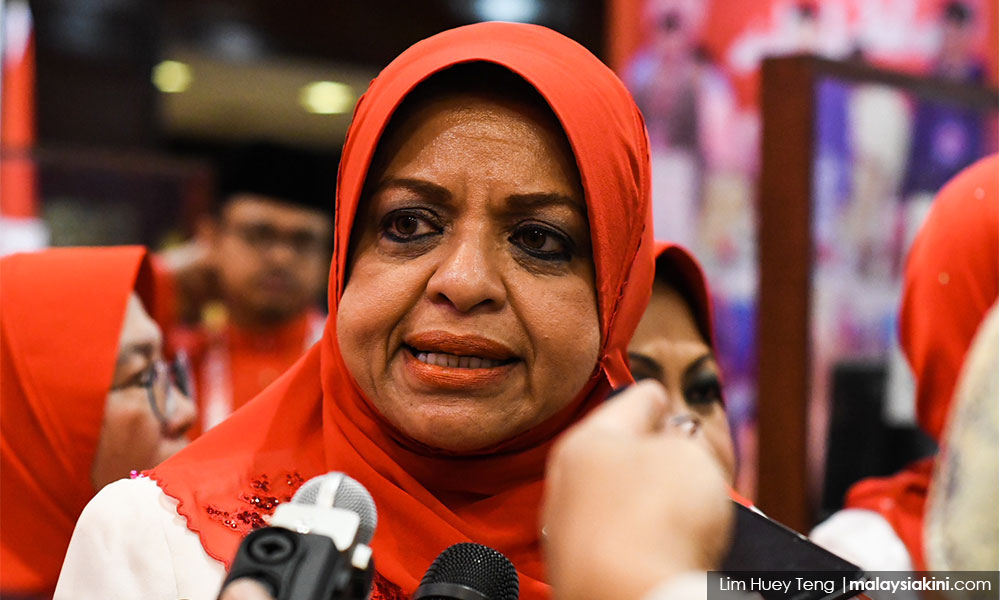 DAP urges police to probe Shahrizat for hate speech
DAP women and youth wings have lodged a police report against Wanita Umno chief Shahrizat Abdul Jalil's remarks labelling DAP senior leader Lim Kit Siang as "Maharaja" (Emperor).
They want the police to probe the veteran politician for "encouraging hate speech and promoting bigotry" in her statement.
The report was lodged at the northeast police headquarters on Jalan Patani in Georgetown, Penang at 1.30pm today.
Shahrizat uttered the words, "There are only two choices - a government led by Najib through BN or the opposition led by Kit Siang, 'Maharaja Lim" at the recent Umno AGM in Kuala Lumpur when she spoke about the 14th general election (GE14)...
For the rest of this story and more, subscribe for only RM200 a year. If you're already a subscriber, please sign in.
Sign in
Subscribe now