MACC will not be pressing charges against former Majlis Amanah Rakyat (Mara) chairperson Annuar Musa, who has been accused of abusing his power to secure sponsorship for the Kelantan football team.
MACC deputy chief commissioner of operations Azam Baki confirmed this when contacted by Malaysiakini  today.
Azam was earlier quoted by Sinar Harian as saying that MACC decided not to press charges against Annuar due to "insufficient evidence" in relation to the allegation.
"After looking at the matter in detail, the prosecution has decided not to charge him.
"This is because the statements taken and the evidence collected thus far are not sufficient to charge him," Azam had said.
On Jan 12, the Umno information chief was accused of using his position to force Pelaburan Mara Bhd (PMB) and Universiti Kuala Lumpur (UniKL) to sponsor the Kelantan football team.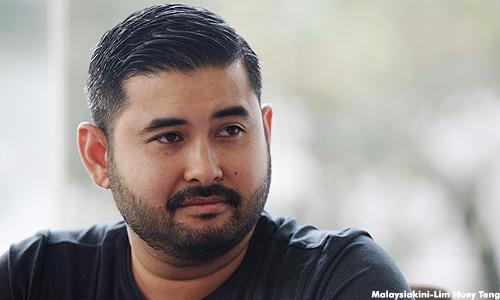 Johor Crown Prince Tunku Ismail Sultan Ibrahim (photo) had accused Annuar of doing so, revealing documents detailing the said transactions.
Tunku Ismail asked if the sponsorship was the reason why UniKL was forced to reduce scholarships for its students by RM700 million last year.
Annuar, who is a former Kelantan Football Association (Kafa) president, was subsequently suspended from his position in Mara.
However, he insisted that Mara had not sponsored the Kelantan team and that UniKL was a private firm that made its own decisions.
Meanwhile, Amanah Youth deputy chief Faiz Fadzil said he was shocked by MACC's decision to drop the case.
Faiz said there was a clear conflict of interest when Annuar served as Mara chairperson and advisor to Kafa.
"It is as if the MACC is acting as judge and allowing him off without any prosecution.
"If it is indeed true that there is insufficient evidence, the attorney-general should instruct the MACC to conduct further investigation," Faiz said.