MP SPEAKS | Malaysia will have a new government if Umno loses 40 seats in Peninsula Malaysia to Pakatan Harapan. If 50 percent of Malay voters choose Harapan across the board, the coalition will even be forming the new government with a two-thirds majority. This is the reality.
Therefore, I am appalled by the fact that some political analysts and politicians did not bother to understand the electoral and demographic dynamics of what actually will decide the next general election.
Political clichés and reality
The biggest problem among these so-called pundits is that they repeat clichés that they don't really understand.
Some of these opinion leaders do not think Malay voters would change en bloc. They base their assessment on the fact that even though Malays did vote for the opposition, there was no uniform swing among Malays against BN in the last two general elections.
Hence, they are looking for a way out to justify their theory. They see Sabah and Sarawak as agents of change instead of the Peninsula.
My assessment is that changes in Sarawak are minimal due to the ostensibly pro-autonomy political posturing of the Sarawak government, as well as the very difficult geographical terrain there.
Sabah, on the other hand, is a very interesting case. In the 2013 general election, the opposition won only three parliamentary seats. BN won several seats with less than 50 percent of the popular vote, thanks to planted multi-cornered fights. Now with the presence of Shafie Apdal as the new opposition leader on the east coast, and clarity in the Kadazan-Dusun-Murut (KDM) areas, the opposition can actually win up to 10 parliamentary seats.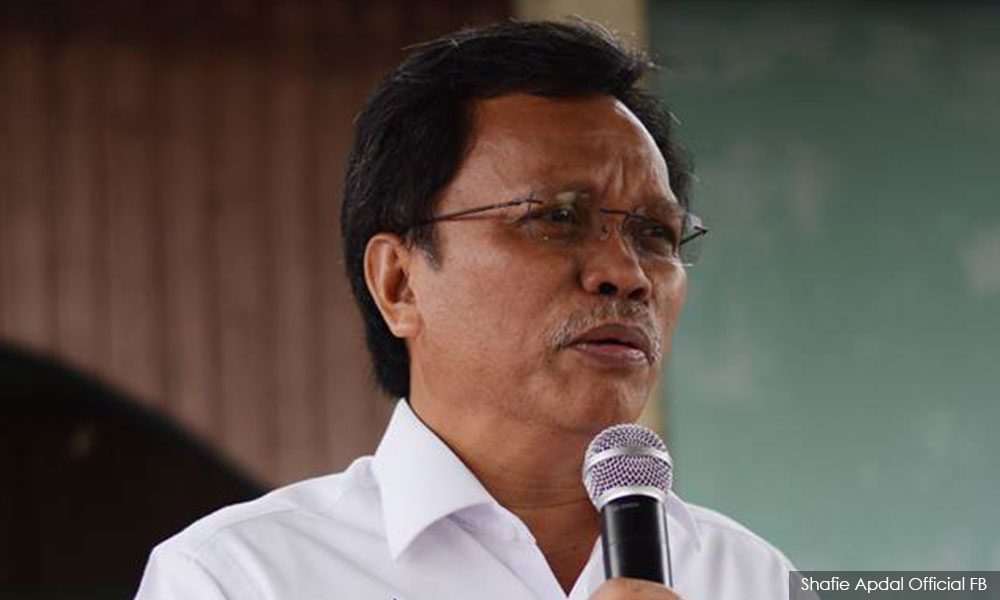 Nevertheless, the ultimate battle is still on the Peninsula.
Battle for the Peninsula
In the last general election, Umno won 88 parliamentary seats nationally. Fourteen of them are in Sabah and one in Labuan. Of the 73 seats in Peninsula, about 30 of them are very small constituencies, often with a sizable number of Felda settlers, and quite rural in nature. Even with a huge swing among Malay voters, it won't be easy for Pakatan Harapan to win these seats.
The other 40 over seats are mostly Malay-majority mixed-ethnicities seats with a sizable number of non-Malay voters residing within the constituency. Most of these seats are in semi-urban areas where a substantial proportion of their younger generation are living in Kuala Lumpur and other metropolitan areas.
In the 2013 general election, Pakatan Rakyat won 80 of the 165 Peninsula seats. Currently, PAS holds 14 seats which are no longer considered Harapan's seats. DAP also lost Teluk Intan in a by-election in 2014.
At present, Harapan has gained Pagoh through Muhyiddin Yassin's entry into opposition politics. Effectively, Harapan representatives are incumbents in 66 seats in the Peninsula.
The electoral challenge for Harapan is whether it can win 100 of 165 Peninsula seats. If this is achieved, it would mean a very significant swing from among Malay voters as well as electing many more Malay MPs than non-Malay MPs. Both would secure Harapan's legitimacy during the post-election challenge to form a stable government.
Upon Harapan winning 100 seats or more in the Peninsula, with 15 to 20 additional seats shared between Harapan and her allies in Sabah and Sarawak, a new government is secured.
Can Harapan win 100 seats in Peninsula?
Even before considering seats in Kelantan and Terengganu, there are already at least 40 BN marginal seats in the Peninsula's west coast states up for grabs. (For strategic reasons, I won't name the seats but readers can do their own research to see the seats.)
Cluster 1 – Perlis/Kedah - 10
Cluster 2 – Penang/Northern Perak - 7
Cluster 3 – Northern Selangor/Southern Perak - 8
Cluster 4 – Greater Muar (Johor) - 5
Cluster 5 – Southern Johor - 6
Cluster 6 - Pahang - 4
The seats in Perlis and Kedah are mostly Malay super-majority seats. With the Mahathir factor, Kedah will have its own set of dynamics.
The rest of the BN's west coast marginal seats are mostly with 65 percent Malay voters at maximum, i.e., they constitute sizable non-Malay constituents. For the west coast seats, the PAS factor is negligible.
Three-cornered fights backfire against Umno
I had previously argued that at some point Umno would discover that a three-cornered fight strategy would kill Umno's chances rather than Harapan's in marginal seats.
In Malay-majority mixed seats, non-Malay voters are more likely to vote for Harapan candidates rather than Umno or PAS.
If the current anti-establishment sentiment among Malay voters persists, some Umno and PAS supporters in the 2013 election are likely to switch to Harapan too. Umno would need PAS president Abdul Hadi Awang's loyalists to vote for Umno instead of voting PAS in the west coast seats where PAS has no chance of winning.
It would not be surprising if it is Umno that would call off the three-cornered fight strategy very soon. In many ways, the current debate of three-cornered fights, including among opposition supporters is a waste of time, really.
The Deputy Prime Minister and Umno Deputy President Zahid Hamidi and Tourism Minister Nazri Aziz have both openly warned that the three-corner fight strategy may backfire against Umno. Understandably, the seats of Bagan Datok (Zahid's seat) and Padang Rengas (Nazri's) are exactly such west coast BN marginals as I had just described.
Another shocker for Umno is when Prime Minister Najib Abdul Razak had a meeting with Kelantan Umno leaders recently at the residence of Tengku Razaleigh Hamzah.
During the meeting, Najib was told in no uncertain terms that Kelantan Umno wishes to fight PAS in every seat. The refusal of state Umno leaders to collaborate and cohabitate with PAS has thrown a spanner in the works for Najib's already faltering three-corner fight strategy.
Semi-urban battlegrounds
As Harapan (and its predecessor Pakatan Rakyat) was previously more urban-centric, understanding the semi-urban psyche is crucial for the opposition's victory.
From there, Harapan needs to create a winning social coalition that empowers at least half of Malay voters and energise a huge non-Malay turnout and support.
I never said it was going to be easy. All I said is that Umno and BN are now most vulnerable in the west coast semi-urban, Malay-majority mixed seats which BN had won with a slim majority in the 2013 election.
In a way, these battlegrounds are our "Rust Belt" of sorts.
For Umno to lose these 40 or so seats in a uniform swing towards Pakatan Harapan, it will surely be the birth of a new government.
---
LIEW CHIN TONG is the MP for Kluang, DAP Johor chairperson and the party's national political education director.
The views expressed here are those of the author/contributor and do not necessarily represent the views of Malaysiakini.