The government would be forced to fork out RM60 million in subsidies if the passenger service charges (PSC) for long-haul international flights between KLIA and KLIA2 are not equalised.
The subsidies should be better used for the benefit of the rakyat, said Malaysian Aviation Commission (Mavcom) executive chairperson Abdullah Ahmad in an interview.
He added that passengers using the airport should rightly take up the higher charges and not the rakyat, some of whom have not even entered an aircraft or taken a flight.
"Our PSC are among the lowest in the world," he said in a statement which contained excerpts of the interview on PSC.
From Jan 1 next year, the PSC rate for all international destinations from any Malaysian airport will be RM73. Currently, the PSC rate applicable at non-Asean international destinations from KLIA2 is RM50.
Abdullah Ahmad also said Mavcom does not agree with AirAsia's move to charge passengers a RM3 fee and calling it a KLIA fee for each ticket booked, given that they moved to KLIA2 from LCCT since 2014.
He said it was unethical for the airline to collect the fee for itself using another party's name.
To claims that PSC affects passenger travel, Abdullah Ahmad noted that from the experience of other countries, raising or lowering PSC does not affect passenger traffic but rather it was the security situation and safety in the destinations passengers are flying to that directly affect air travel.
As such, he said, it was puzzling for certain airlines in the country to claim their profits were affected by higher PSC, when Malaysia Airlines' passenger traffic numbers for November showed their traffic had actually increased.
On complaints by these airlines that PSC would affect passenger interests, Abdullah Ahmad stated that it was just a pretext because they were more interested in their own business, when it is Mavcom that protects consumer rights of air passengers.
Mavcom was set up in March last year to regulate economic and commercial matters related to civil aviation in Malaysia, which includes consumer rights as well.
He said the subsidies to Malaysia Airlines were necessary as the airport operator had been maintaining airports for many years now with insufficient funds.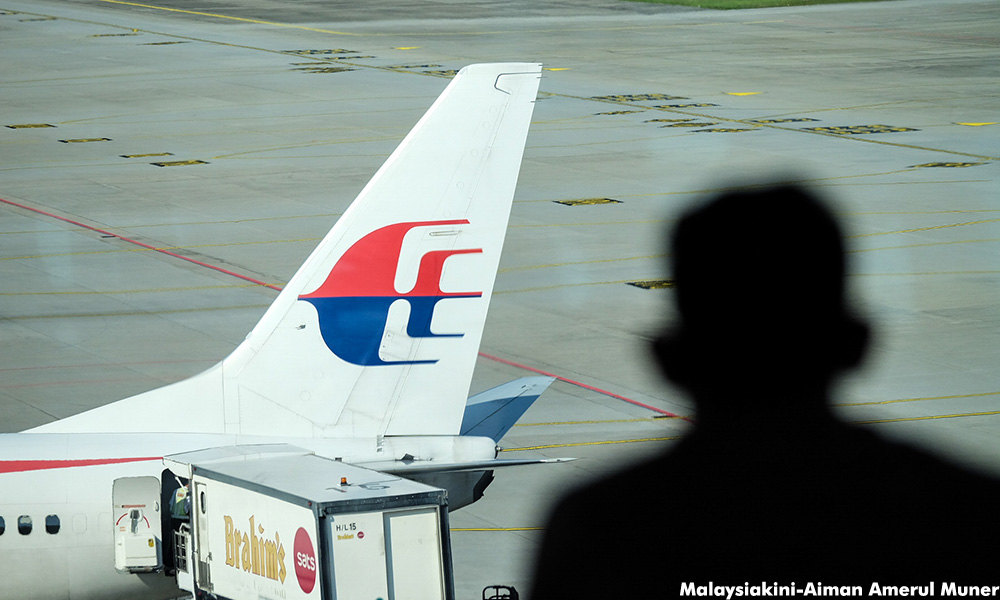 Abdullah Ahmad said that on average, only four percent of passengers would incur the additional costs when the PSC rate is increased to RM73 from RM50 next year, and "they can afford it."
Although the PSC would be equalised, Mavcom ensured that airport charges in Malaysia still remained among the lowest in the region.
The PSC for domestic flights is RM11.
The last time Malaysia undertook a review of the PSC was in 2011, he added.
However, Mavcom managed to reduce the charges for Asean travel to RM35 from RM65 because a study by the commission showed that middle-class Malaysian families could only afford a holiday within the region.
Abdullah Ahmad noted that the move to equalise PSC for international flights was also welcomed by other countries and groups such as the International Civil Aviation Organisation and the International Air Transport Association, both of which had reservations about Malaysia having two international airports with differing PSC.
Malaysia is now complying with aviation requirements which puts the country in good light among global aviation circles, he added.
Abdullah Ahmad urged the public not to be taken in by certain quarters which make a big issue that equalising PSC was not good when in fact "it was the best for all of us."
Previously, the PSC for Asean and international destinations in Europe and the United States for instance was the same at RM65, "which we felt is not fair so we brought it down," he said.
As a result, some 12.5 million passengers gained from the lower PSC for Asean.
Asked what was the PSC in other international airports such as London's Heathrow for international destinations, he said it was at least 10 times more than the minimum, compared with RM73 in Malaysia (in 2018).
He also claimed that the higher charges effective January 1 next year will go a long way in raising the quality of service at airports.
- Bernama