Malaysia needs a low-cost airport with a different passenger service charges (PSCs) to allow everyone to have a chance to fly, said AirAsia group chief executive officer Tony Fernandes.
He criticised the move by airport regulator, Malaysian Aviation Commission (Mavcom) to equalise the PSC rates at Kuala Lumpur International Airport (KLIA) and Kuala Lumpur International Airport 2 (KLIA2).
"There are low-cost airlines, low-cost hotels and low-cost cars. Why not low-cost airports? One size does not fit all.
"We fight for lower ERL (Express Rail Link Sdn Bhd) charges, encourage cheap buses and Uber and Grab. Anything to lower cost to allow the common man to dream and fly," he said on his Twitter account today.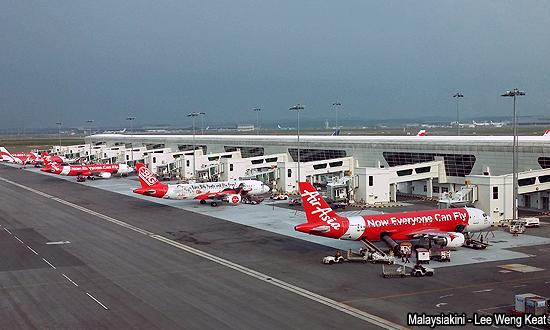 Mavcom, in its earlier plan, is looking at standardising the rates for both terminals and beginning January next year, the international PSCs at KLIA2 will be raised from RM50 to RM73, matching the rates for international departures at KLIA.
For domestic trips, the PSC was set at RM11 for all airports, from RM9 (KLIA), RM6 (klia2) and RM9 (other airports).
The low-cost airline had previously urged Mavcom to consider the differences in facilities and services between KLIA2 and KLIA before standardising the PSC.
Fernandes said he was upset with the move, saying: "Why am I unhappy with Malaysia Airports Holdings Bhd and Mavcom because I want everyone to have a chance to fly.
"There are different sorts of travellers one that have and one that don't. We need two types of airports to give more of those who don't have a chance to experience what those who have," he said.
- Bernama