A locomotive carrying train passengers from Johor Bahru to Gemas caught fire at KM1 Jalan Renggam-Kluang, near Kluang last night.
Kluang Fire and Rescue Station operations chief, Akob Sidek said the station received a report on the fire outbreak on the Keretapi Tanah Melayu Berhad (KTMB) Megat Terawih 24125 locomotive at 8.21pm.
"Three fire-engines with one officer and 11 firemen rushed to the scene. The fire was brought under control by 8.54pm and the whole operation ended at 9.37pm," he said when contacted, today.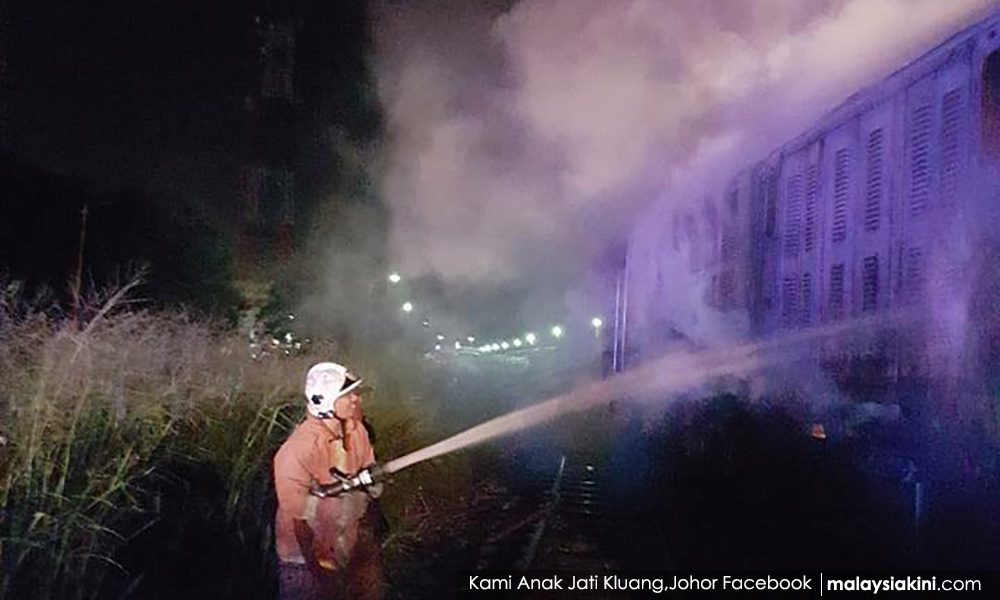 Akob said the locomotive was 50 percent destroyed, while no staff or passengers were injured as the fire did not spread to the coaches because the locomotive was quickly detached from the coaches.
He said the cause of the fire was still being investigated.
- Bernama