Hundreds of teachers turned up at the Seremban Magistrate's Court this morning to lend their support to a teacher who was accused of slapping his student.
The teachers cheered and applauded when Azizan Manap, better known as Cikgu Azizan, was given a discharge not amounting to an acquittal on the first day of his trial.
Also present were parents, local residents and representatives of the National Union of the Teaching Profession (NUTP).
According to Berita Harian Online, Magistrate Mohd Zaki Abd Rahman made the decision after deputy public prosecutor Hazeelia Muhammad informed the court of an instruction from the Attorney-General's Chambers to withdraw the charge against the 44-year-old teacher.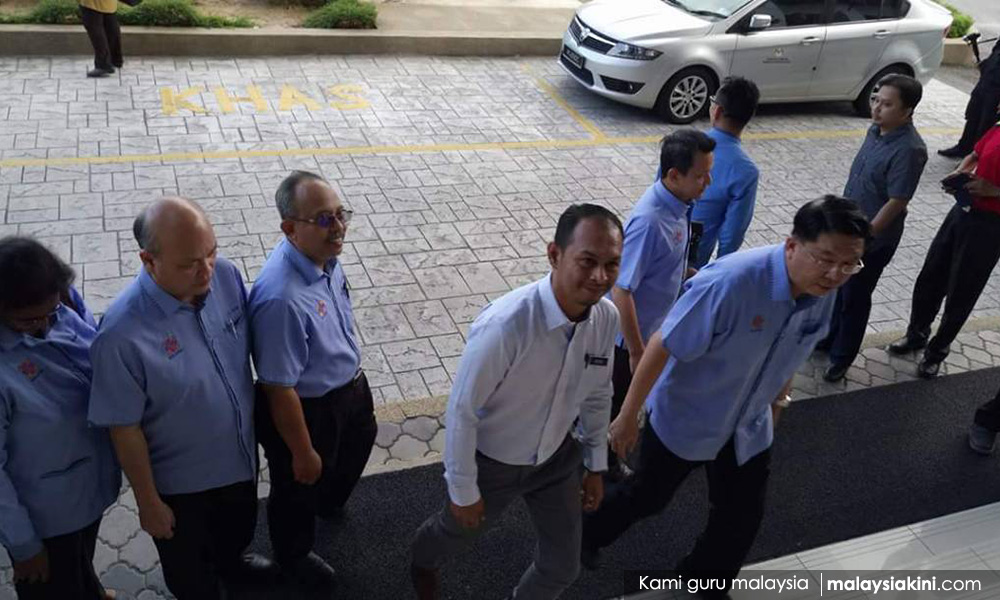 Azizan, who was clad in a blue shirt, arrived in court at 8.30am.
He had reportedly punished the 11-year-old student for allegedly sniffing glue, playing truant and bullying his schoolmates at the assembly area of SK Taman Semarak, Nilai, about 7am on April 6.
Azizan, who was represented by lawyer Francis Pereira, was charged under Section 323 of the Penal Code on Oct 31.
Section 323 pertains to causing hurt voluntarily. If convicted, he could have been imprisoned for a year or slapped with a fine of RM2,000.
The teacher told the portal after the decision that he was grateful for the court's decision and vowed to continue in the profession.