PKR Youth leaders Lee Chean Chung and Wong Chun Yuan have cried foul over the absence of the latest data on the arrival of tourists in Malaysia and hinted at a possible cover-up.
The pair also claimed that the number of tourists has declined and this was related to the tourism tax which came into effect in September.
However, Tourism and Culture Minister Nazri Abdul Aziz, who is known for his acerbic salvos, had two words for Lee and Wong - "stupid and ignoramus".
In a statement this afternoon, Lee, who is PKR Youth information chief, and Wong, who helms Pahang PKR Youth, said a check on the My Tourism Data website showed that figures for September and October have not been uploaded.
"We contacted Tourism Malaysia and were informed that the data for September and October has been received but cannot be published for public scrutiny," they added.
According to the pair, a source from the Tourism Ministry revealed that for September, 2,092,378 tourists visited Malaysia whereas, for October, the figure was 1,997,069.
"What is shocking is that tourists arrival for October saw a decline of 14.16 percent compared to October 2016.
"October 2017 also recorded the lowest number of tourists since July 2015. Since then, the figure has never dropped below the two million mark," they added.
In view of this, the PKR Youth leaders urged Nazri to explain the reason for not announcing the data for September and October.
"Is this to safeguard the government's image with regard to the tourism tax?" they asked.
Lee and Wong also wanted the minister to confirm if the figures the pair had cited for September and October were accurate as well as to disclose the steps implemented to rectify the situation.
"What is the government's action in ensuring that the tourism industry in Malaysia can compete with Thailand and Indonesia which have recorded a positive growth for this year?" they asked.
'I don't run away, not my style'
Meanwhile, Nazri told Malaysiakini that the figures are released on a quarterly basis.
"Wait until December ends. The figures should be released in January. Unlike PKR, we don't hide facts... I don't run away, not my style," he said.
The minister also denied that the tourism tax is causing a decline, saying that the number of tourists also witnessed a drop in 2015 and 2016 before the tax was implemented.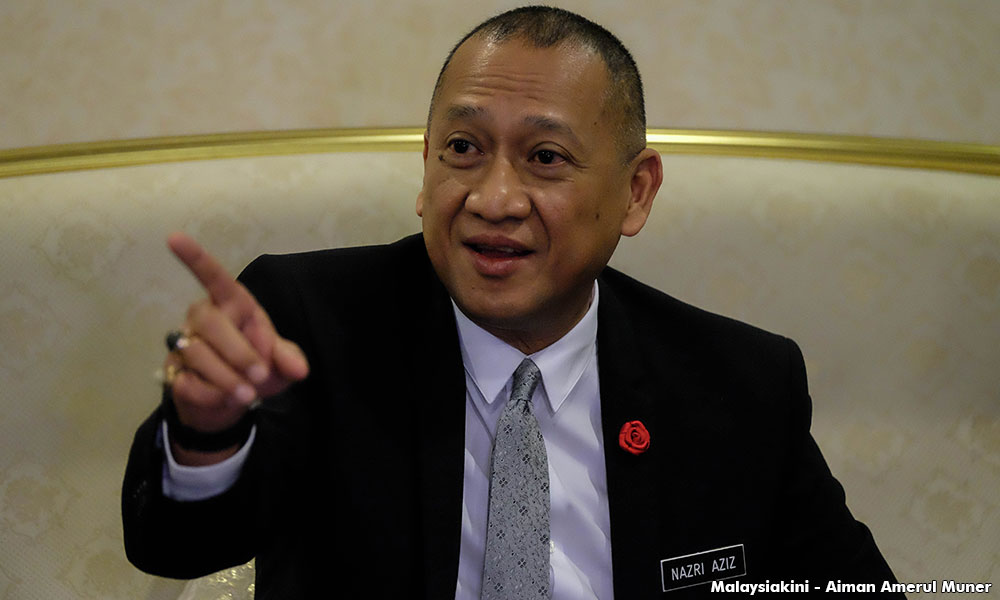 Nazri also explained that the figures were never published on a monthly basis.
"I have to table (the figures) to the cabinet before it can be released and it is always (released) quarterly but the figures will be monthly based.
"I know PKR does not know how the cabinet works because they are stupid and do not check first. I want to educate this ignoramus PKR on how we work," he said.
In an immediate response, Lee questioned Nazri's reply.
"Why only announce August but not September if it is announced quarterly? More importantly, Nazri has admitted there is a sharp drop in tourist arrival. This is the main point."