The MACC has said that it will withdraw its seizure order on 10 million tonnes of bauxite in Pahang, which was issued earlier this year.
In a statement, MACC deputy chief commissioner (operations) Azam Baki said the decision was made after the Natural Resources and Environment Ministry, the Minerals and Geoscience Department, and the Pahang state government agreed to introduce new rules to crack down on illegal mining of bauxite in the state.
"It is also hoped that the decision will help in bringing down incidences of graft and abuse of power, especially those related to bauxite mining activities in the state.
"The withdrawal of the bauxite seizure order is to enable miners to remove their stockpiles while the moratorium is still in force.
"It must be noted that the withdrawal is not tantamount to allowing new mining activities to take place in the state," he said.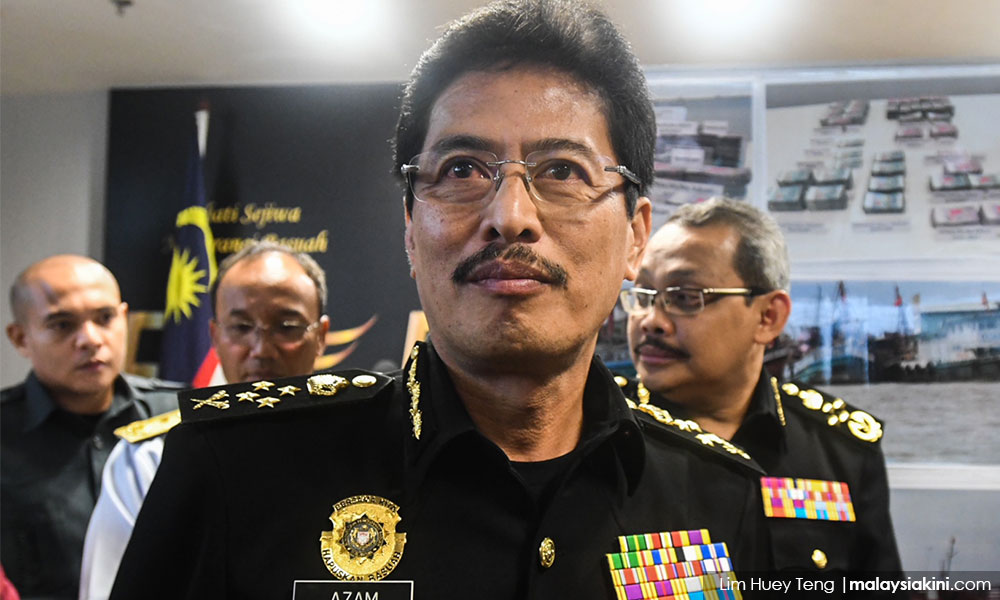 According to Azam (photo), the ministry and the state government have also laid out a set of guidelines for miners to ensure existing stockpiles are cleared in an orderly manner.
Miners will be required to sign an agreement before being granted a permit for the retrieval of stockpiles is approved by the ministry.
The agreement includes a pledge not to get involved in bribery and abuse of power.
"The MACC will work with the ministry and the state government to monitor the clearance of the bauxite stockpiles, and to ensure that no new mining activities take place in areas not allowed by the state government.
"If any party is found to be involved in illegal bauxite mining, action will be taken against them under the MACC Act 2009 and the Penal Code," said Azam.