FEATURE | "Tina's Journey," recently launched by the Women's Aid Organisation (WAO), collects works from the survivors domestic violence. The book is the result of a two-year creative writing workshop conducted by author Bernice Chauly in the WAO shelter since 2015.
Survivors were asked to write poems and stories, and do so in their own language. Nearly 500 works were collected.
Artist Chan Wen Li was then commissioned to bring "Tina" – short for "Think I Need Aid," the organisation's domestic violence helpline – to life, working together with Kenny Ang, a social engagement officer from WAO.
Malaysiakini interviewed Chauly and Chan to share their views of the project.
Bernice Chauly: Seeking the social power of words
The number of workshop attendees sometimes dwindled to less than six. But Chauly didn't care; she persisted with her creative writing class for domestic violence survivors once a week, every week, for two years.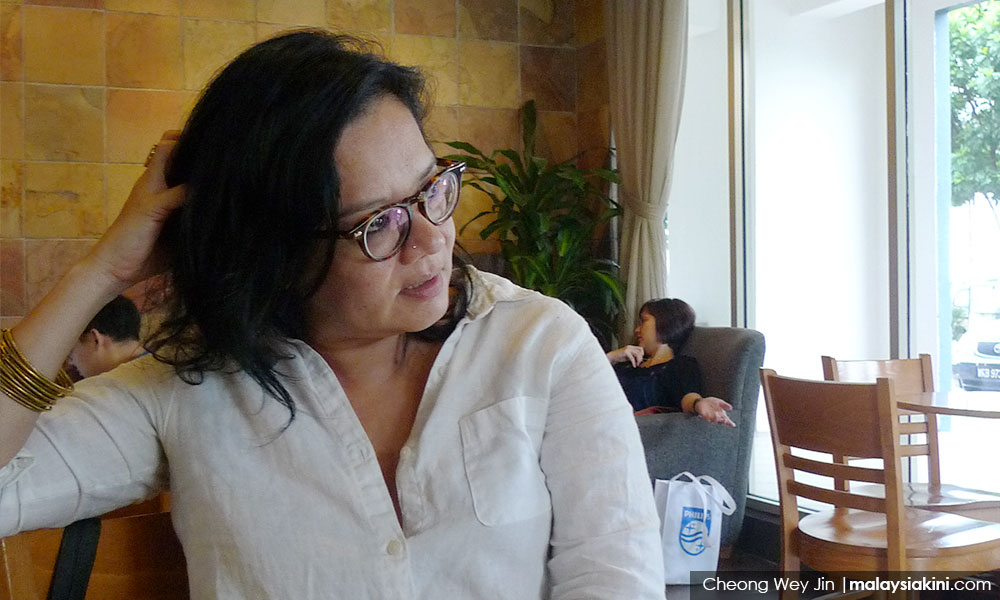 But Chauly is used to uncertainty. Perhaps this is due to her experience working with marginalised communities – visiting a jungle refugee camp just off Putrajaya ten years ago, teaching English to sex workers in Chow Kit, or most recently, judging a poetry competition for migrant workers.
The writing assignments she gave to her class sound almost too simple – write about who you are, why you're angry, what you're afraid of. Or she would ask participants to look into the mirror and describe themselves. As one of the survivors says, "These sound like school assignments."
Chauly knows, however, that the simplest topics are always the most difficult to write. "Try it if you don't believe it," she says.
And she would know. Chauly teaches creative writing in a local university, founded the KL Writers Workshop, and is an author of six books. Her latest novel, "Once We Were There", which was published in July this year, is one of Kinokuniya's best-selling books...