Celebrity chef Redzuawan Ismail, better known as Chef Wan, has revealed that both sides of the political divide have been courting him ahead of the next general election.
"I was approached by both Umno and the opposition to go on their various campaigns, supposedly all the villagers will come and see Chef Wan," he said in an Instagram posting.
Citing a Malay proverb, Redzuawan said he didn't want to be a deer trapped between two sparring elephants.
"Politics can be such a filthy game. Today people adore you. Tomorrow… look at Tun M, what have they not done to him?" he said.
He was referring to former prime minister Dr Mahathir Mohamad (photo), who has faced a barrage of attacks after joining the opposition.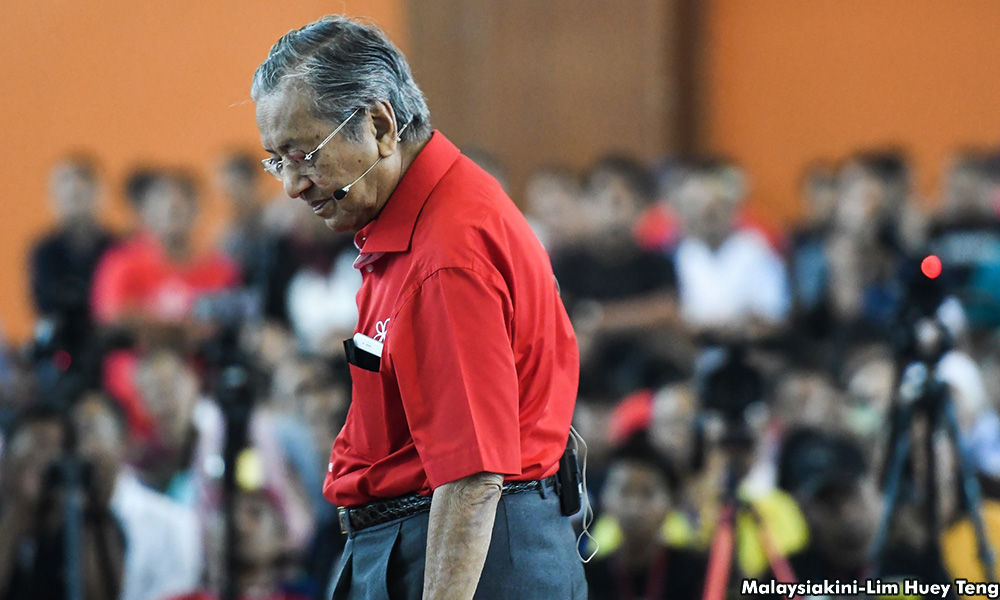 "When the old man dies, they (critics) will all come back to apologise, pay their respects and everything. But it is too late.
"Of course everyone has their political differences, but why is everyone so vicious with hatred and vengeance?
"I find such behaviour so disgusting. The hypocrisy of people. Some don't even have principles.
"That is why I rejected all offers, as I am not into politics either," he said.
Ultimately, Redzuawan said all Malaysians have the right to vote, and they should exercise this right wisely.
He added that all politicians and ministers come and go.
Redzuawan also related how a particular tourism minister, whom he did not name, had in the past behaved arrogantly at an event he attended, but is now snubbed and ignored.
The chef's commentary on the current affairs was accompanied by a picture bearing the words "All I want for Christmas is a new prime minister".
However, he did not state whether he agreed with the sentiment, merely noting that it was "funny".