The DAP-led Penang government is awaiting approval from the relevant agencies on fishery, traffic and social impact studies to complement the environmental impact assessment (EIA) report for the Penang South Reclamation (PSR) project.
State Local Government, Traffic Management and Flood Mitigation Committee chairperson Chow Kon Yeow said to date, he had received approval from the Marine Department on the Marine Risk Analysis and the National Hydraulic Research Institute of Malaysia on hydrogeology.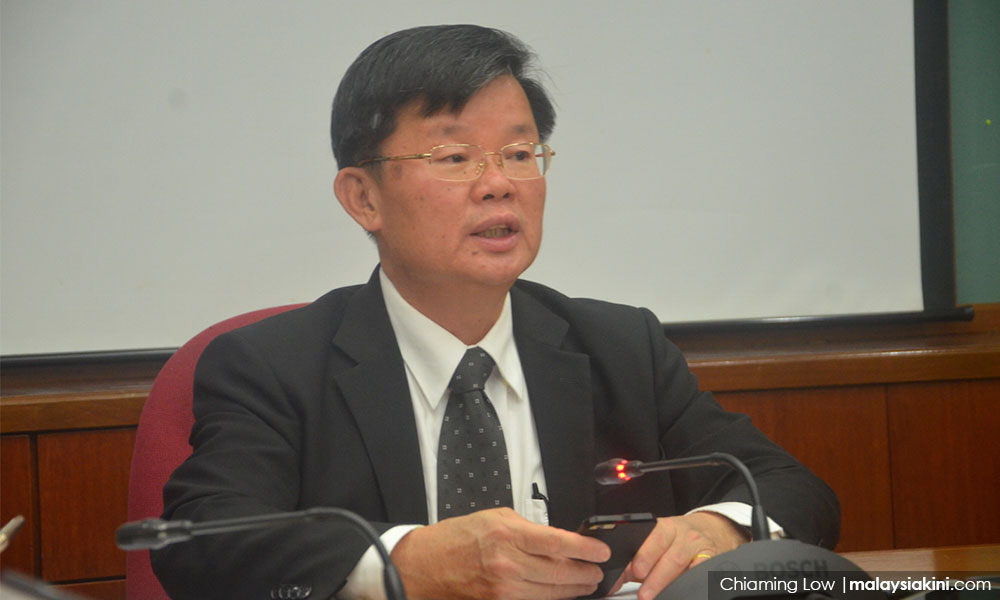 He said the approval for the marine risk analysis report was obtained on Dec 29, while the latter was received on July 18.
"All these details have been captured by these approvals, but these approvals are still not sufficient. We still need approval for the other fields, namely social impact assessment, traffic impact assessment and fisheries impact assessment.
"They are in the process of re-submission. We have to submit the reports for a second round to justify, to explain whatever queries posed," he told a news conference, here today.
Chow said the state government was conducting the studies to support the EIA application for the proposed sea reclamation project.
He also reiterated that the state government would not start the sea reclamation projects as long as it had not been approved, including the approval of the EIA report.
The PSR project to build three man-made islands is included in the proposed implementation of the Penang Public Transport Master Plan (PTMP) project, which also contains a 6.5km deep sea tunnel, three highways and the Penang Sky Cab.
- Bernama