Pakatan Harapan is set to allow Bersatu to contest the lion's share of seats in peninsular Malaysia.
The coalition's chief secretary Saifuddin Abdullah announced at the Harapan convention today that Bersatu will contest 52 out of the 165 parliamentary seats in West Malaysia.
This is followed by PKR, which is allocated 51 seats, DAP at 35 seats and Amanah at 27 seats.
"With this, we are united and in consensus that this agreement is binding on our parties," said Saifuddin (photo).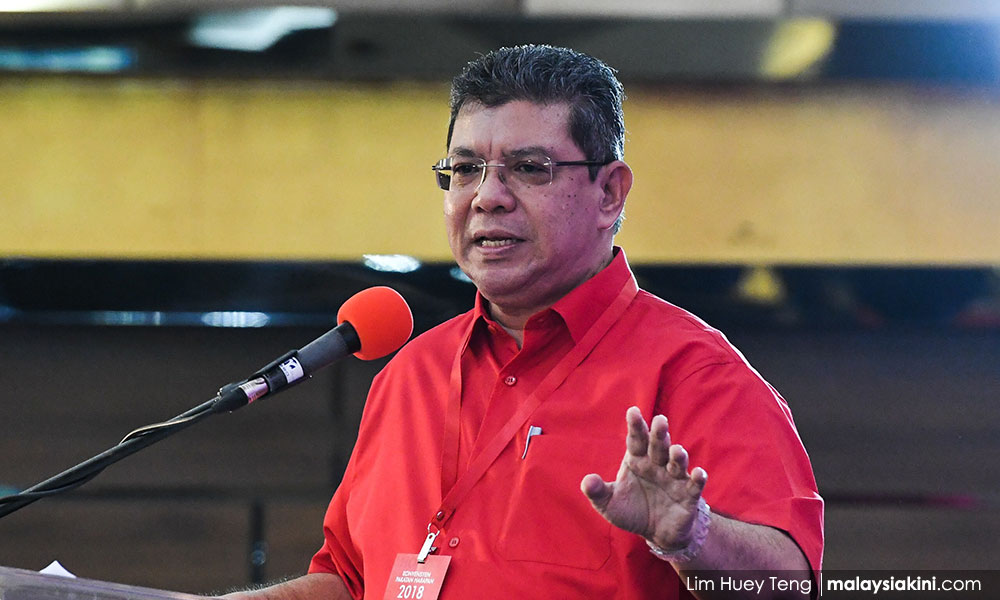 The statement that was read out was jointly signed by the respective party heads, namely Bersatu chairperson Dr Mahathir Mohamad, Bersatu president Muhyiddin Yassin, PKR president Wan Azizah Wan Ismail, DAP chairperson Tan Kok Wai and Amanah president Mohamad Sabu.
The parliamentary seat negotiations for peninsular Malaysia were finalised at an 11th-hour meeting yesterday in Petaling Jaya.
PKR, which had since the 2008 general election taken a leadership role in uniting the disparate opposition, appears prepared to let Bersatu step up despite the party being less than two-years-old.
The Harapan component believes that the new Umno splinter party, under the leadership of Mahathir who was prime minister for 22 years, will be its best chance to challenge Umno's hegemony.
However, PKR is still expected to contest the most seats nationally after negotiations for East Malaysia parliamentary seats is concluded.
PKR is expected to be allocated the majority of seats in East Malaysia.
Nonetheless, PKR may still need to concede some seats it previously contested in Sabah should a pact work out with Parti Warisan Sabah, which is not part of Harapan.
Warisan is led by former Umno vice-president Shafie Apdal.