'Opposition eating its own words on bringing Dr M to justice'
Communications and Multimedia Minister Salleh Said Keruak has reminded the opposition that they previously said the first thing they would do if they ever form the new government would be to make sure that Dr Mahathir Mohamad pays for his crimes.
He said that since 1998, the opposition had always claimed it had enough evidence to force Mahathir to face trial for the alleged wrongdoings he committed in his 22 years as prime minister.
"The battle cry of the opposition since 20 years ago is that Malaysia needs to be saved and this can only happen if Mahathir is ousted from power.
"Mahathir was identified as the cause of the rot and unless the cause can be eliminated then the rot can never be removed.
"People were united against Mahathir and not united under Mahathir, as the impression that is currently being created," he said in his blog today.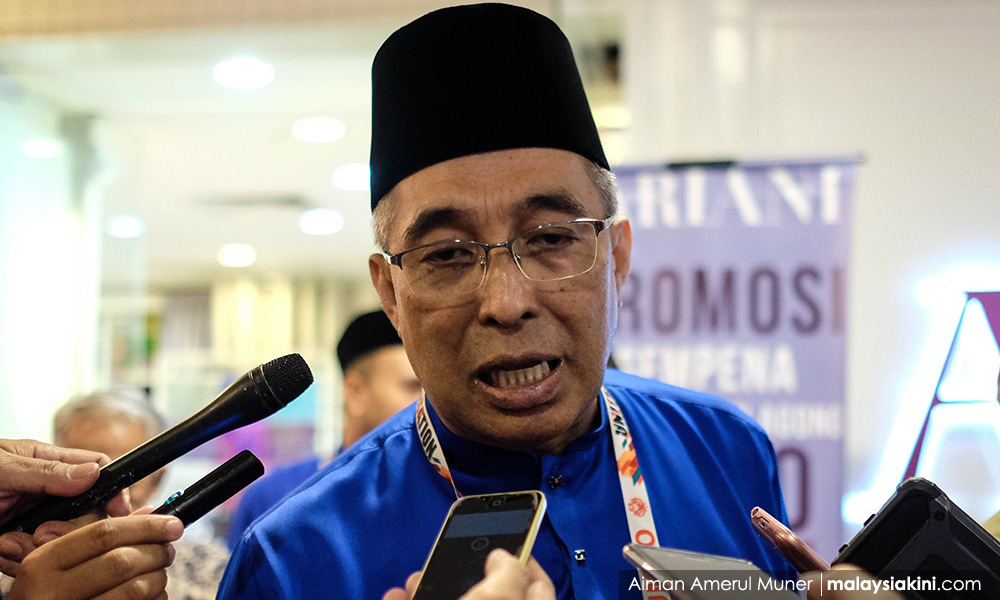 Salleh (photo) alluded that people rallied behind former deputy prime minister Anwar Ibrahim because he was perceived as the victim and Mahathir as the aggressor.
"And the reason he became the victim, said Anwar, is because he was opposed to Mahathir's abuse of power and exposed his wrongdoings.
"Today, Malaysians are being told a totally different story and opposite to what they had been told these last 20 years.
"How does Pakatan (Harapan) explain and justify this, other than saying the only important thing is to oust the prime minister and it does not matter how it is done?" he said.
- Bernama