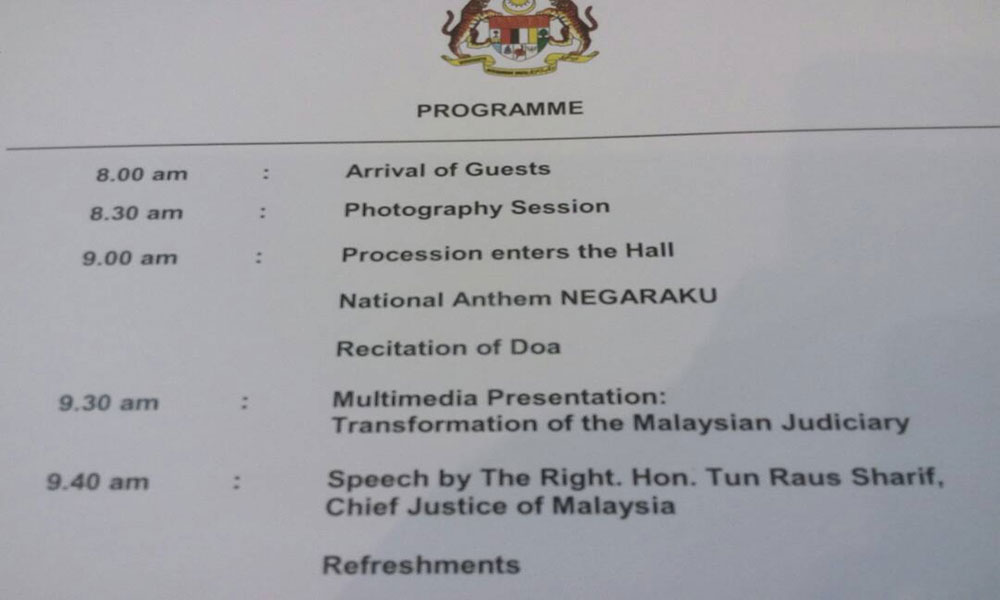 AG and Bar president may not address opening of legal year
The opening of the legal year, a tradition adopted from the United Kingdom, is scheduled to be held at the Putrajaya International Convention Centre this Friday.
However, the momentous event to mark the beginning of the court calendar may break with tradition this year, with attorney-general Mohamed Apandi Ali and Malaysian Bar president George Varughese seemingly omitted from the line-up of speech makers.
Invitation cards for the event show that the audience will only be hearing from newly-elected Chief Justice Md Raus Sharif.
This is the first time that Raus will address the opening of the legal year since his predecessor Arifin Zakaria's retirement in April last year...
For the rest of this story and more, subscribe for only RM200 a year. If you're already a subscriber, please sign in.
Sign in
Subscribe now