The justification for the current toll rates in Malaysia by Pakatan Harapan's prime ministerial candidate Dr Mahathir Mohamad is in contrast with the alliance's initial promise of abolishing tolls, said Abdul Rahman Dahlan today.
In a statement, the minister in the Prime Minister's Department said the favourable terms to the highway concessionaires were, in fact, contracted during Mahathir's era as prime minister.
"But under the leadership of Prime Minister Najib Abdul Razak, the rationalisation of toll charges has been initiated and executed.
"For example, the North-South Expressway (Plus) acquired by Khazanah and the EPF in 2010 was to re-balance the toll rate mechanism and it no longer heavily favours the private companies that were contracted.
"In the Plus case, 51 percent is held by the government and 49 percent by EPF account holders," he said.
This ownership scheme saw the renegotiation of the concession agreements and subsequently toll rates for many highways including Plus, the Penang bridge and the Tuas Second Link were not increased since Najib came to power in 2009, he added.
Rahman further cited the abolishment of several tolls under Najib's administration as well as the construction of the toll-free Pan-Borneo Highway in Sarawak.
"Being populist as they are, Harapan announced they will abolish all tolls without giving any strategy, evidence or plan as to how to do this.
"Nor did they provide any figures on the costs (involved) or how it will be funded. This is yet another irresponsible and irrational move by Harapan as they continue to push and mislead the people.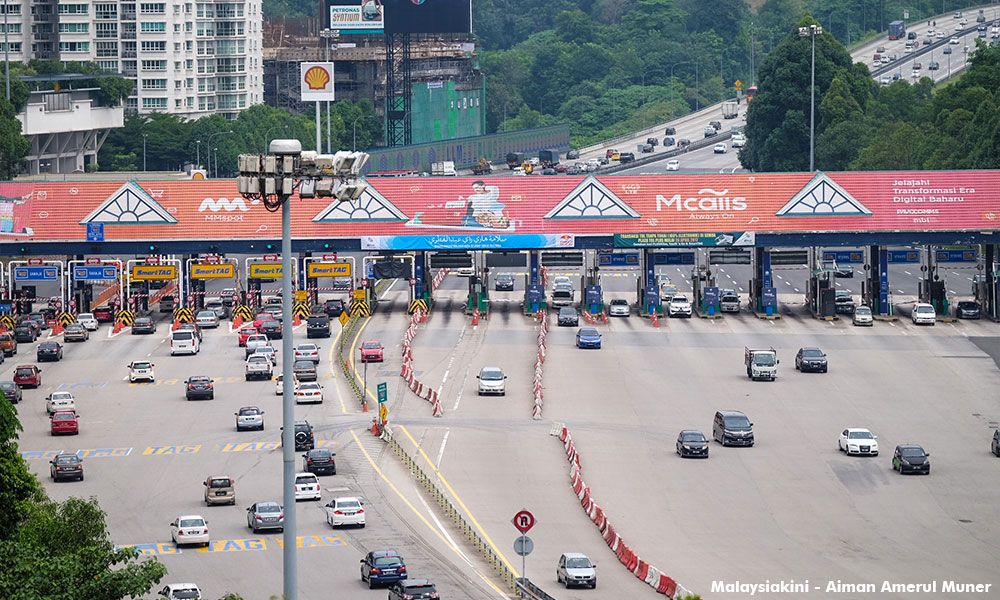 "This morning, the prime ministerial candidate of choice of Harapan threw cold water on their initial idea of abolishing tolls. Mahathir himself justified why tolls are necessary and went on to say that toll rates in Malaysia are among the cheapest in the world," said Rahman.
"Such a contradiction by Harapan will eventually lead to a perfect storm in the coalition and in the end, it will be the people who will suffer," he added.
In a Facebook interview this morning, Mahathir defended toll rates in the country, saying that if there are no tolls, it would be difficult to maintain the highways.
He cited Japan as an example saying it would cost RM500 to cross a bridge similar to the Penang bridge there