COMMENT | "The Three Stooges" was a popular comedy and vaudeville group in the mid-20th century in the United States. The characters were famous for their brutal and extreme slapstick style of humour.
Each of the three were distinct characters. They would act despicably, insult and humiliate each other.
Moe is the dominant character. He is brutal with an inflated super-ego and an innate ability to control or lead others, causing them to be submissive and obedient.
Moe likes to pick on both Larry and Curly to show his dominance. He often slaps the faces and pokes the eyes of both Larry and Curly who would spontaneously stop such actions with their hand-blocks.
While both Larry and Curly often suffered injuries, Moe - apart from being criticised or insulted - would not be hurt or suffer any injuries.
In terms of ego, Moe can be said to wield a super-ego followed by Larry who tried to emulate Moe but often failed. Curly is the typical nice guy who suffers the cruelty and violence of Moe the most. He will often be the victim, falling onto the floor and rolling as a result of Moe's abuse.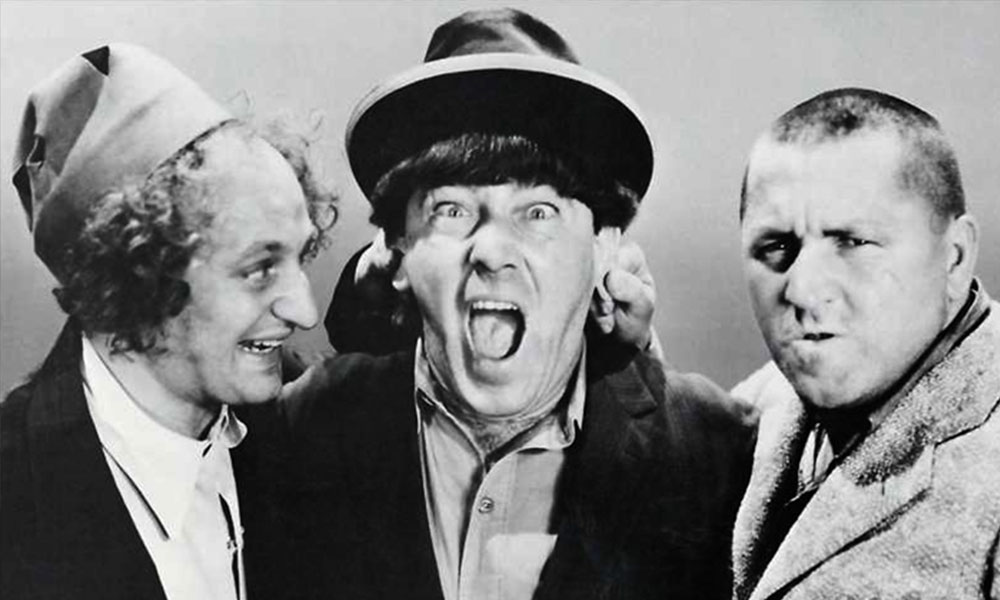 That is the gist of The Three Stooges (photo). Interestingly, these characters have their twins with matching personalities in Malaysia today. The serious business of the state and politics is now entertaining, akin to the slapstick comedy show.
Psychologically, former prime minister Dr Mahathir Mohamad who is well-known for his super-ego, cruelty and brutality resembles the character of Moe. DAP parliamentary leader Lim Kit Siang is egotistical and a Moe-wannabe but he has often failed, similar to Larry, while PKR de facto leader Anwar Ibrahim is seen to be more friendly, affable and amicable like Curly.
In terms of brutality, Mahathir seems to be the most brutal, violent and cruel until he was labelled as "MahaZalim" (extremely cruel) by the Reformasi movement.
Larry, or Lim, who is also seen to be dictatorial within his party and pompous in his political rhetoric was detained several times and insulted by Mahathir who called him names like communist, dictator and anti-nationalist.
Anwar was not only humiliated but also insulted and had his reputation and character injured when he was accused of sodomy and sexual misdemeanours, sacked as the Deputy Prime Minister and incarcerated by Mahathir.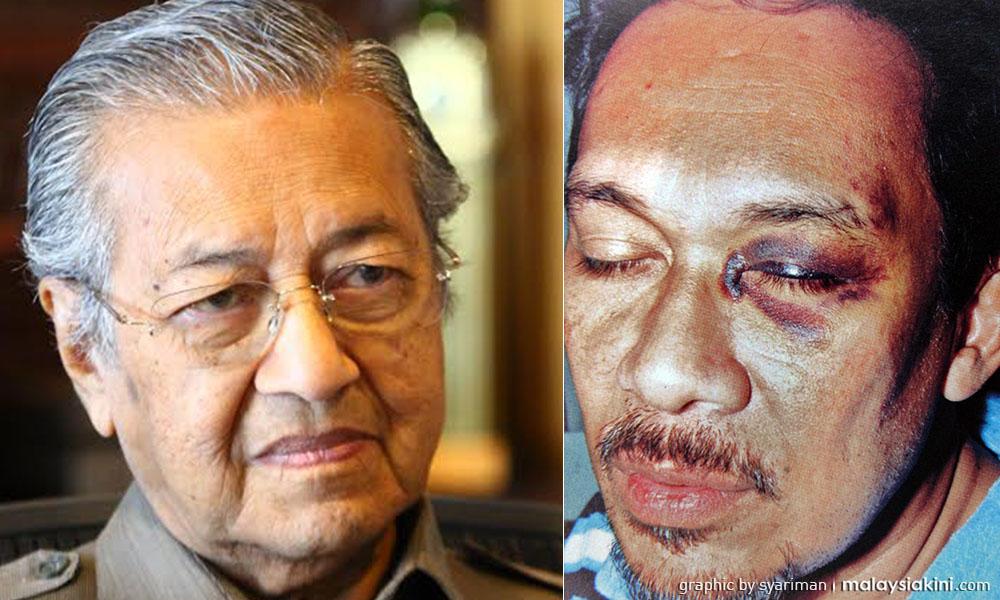 Under detention, he was bashed up until his face was bloodied and eyes infamously blue-black. Pictures of him in this manner had incurred public sympathy and anger towards Mahathir. It was traumatic to the nation and the national psyche could not comprehend that an assault of this degree could befall a public figure who was the deputy prime minister just prior to his sacking and arrest under Mahathir's regime.
It is in their characters that the three stooges do not harbour any vengeance and they will finally merrily hug and dance together thereafter.
This is despite the fact that they have been insulted, abused and injured, as well as psychologically harmed.
"The Three Stooges" psyche is present in our three most senior and outstanding politicians who have been around for ages. They have been at each other's neck and going after each other's blood for decades.
Suddenly they have kissed and made up as if nothing has happened. This seems to be so hilarious and sounds like another "slapstick" comedy. But they are three of our most senior respected politicians in the serious business of managing our country.
From heroes to stooges?
As political observers who are concerned for the wellbeing of the country and who have followed their series of political dramas, we are suddenly left confused and dazed.
Has our country's political culture and value actually being reduced to this - just a slapstick comedy?
Are we looking at these jokers for guidance and leadership of the nation and her future?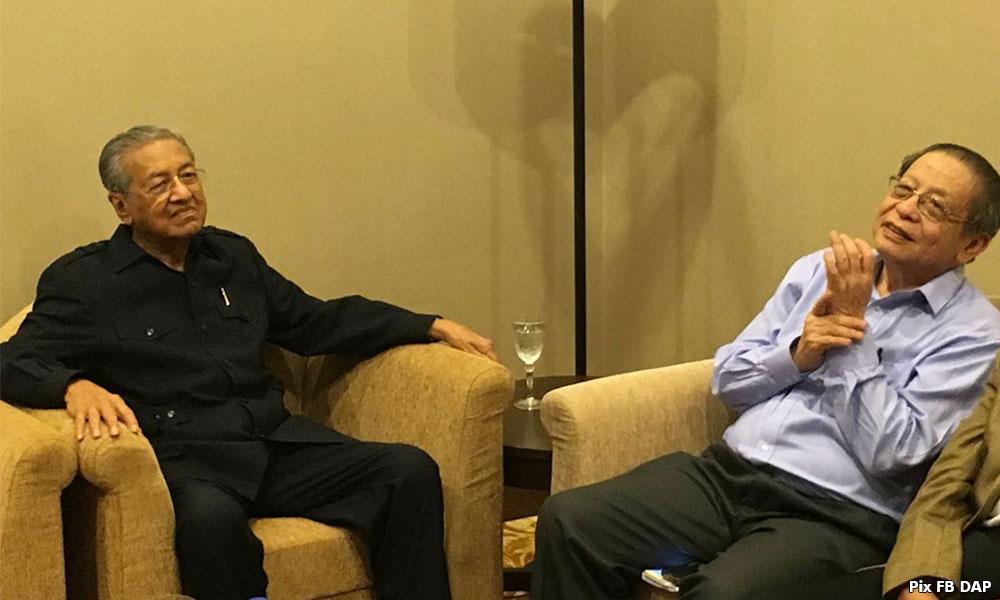 Where are the values and principles of leadership that we expect? Can we continue to count on these Malaysian Three Stooges for the administration and future of our country?
They are no longer insulting, humiliating or hurting one another but the entire nation with their political slapstick comedies. It isn't funny anymore when they are now ridiculing our intellect and sentiments.
Who is the Moe of Malaysia who has a super-ego, is rude and brutal?
Who is the Larry of Malaysia who is no less egotistical but cannot match Moe and is compelled to retreat and submit to Moe?
Who is the foolish Curly character who is being slapped around and his family disgraced and yet acting like nothing has happened? In fact, Curly has always been "sporting" and embraces the Mighty Moe despite being slapped, harassed and imprisoned the entire time.
Do Malaysians feel proud and are we entertained by the slapstick comedy of the three stooges in Malaysia, our beloved country?
---
TI LIAN KER is the chairperson of the MCA Religious Harmony Bureau.
The views expressed here are those of the author/contributor and do not necessarily represent the views of Malaysiakini.