The MACC has interviewed 10 individuals and seized more documents pertaining to the Penang undersea tunnel project.
Today, the anti-graft body paid another visit to the state Land and Mineral Office (PTG) to gather more documents to facilitate investigations into the matter.
According to a source, the documents need to be scrutinised because the deal looks suspicious, and the value of the feasibility study for the mega-project does not seem to cost RM305 million as announced.
"The cost of the study is possibly not in line with the cost of land transfer transaction which took place between the state government and the company appointed to carry out the feasibility study.
"There is a possibility that the state government has made payment way higher than the actual cost of the study," said the source.
Among the focus of MACC's investigation will be the land transfer conducted in the deal, to see how it was conducted and whether the proper procedures had been adhered to.
"The Public Works Department (JKR) had set a cost for studies but when a payment is made way higher than the actual cost, questions arise whether there is misappropriation involved."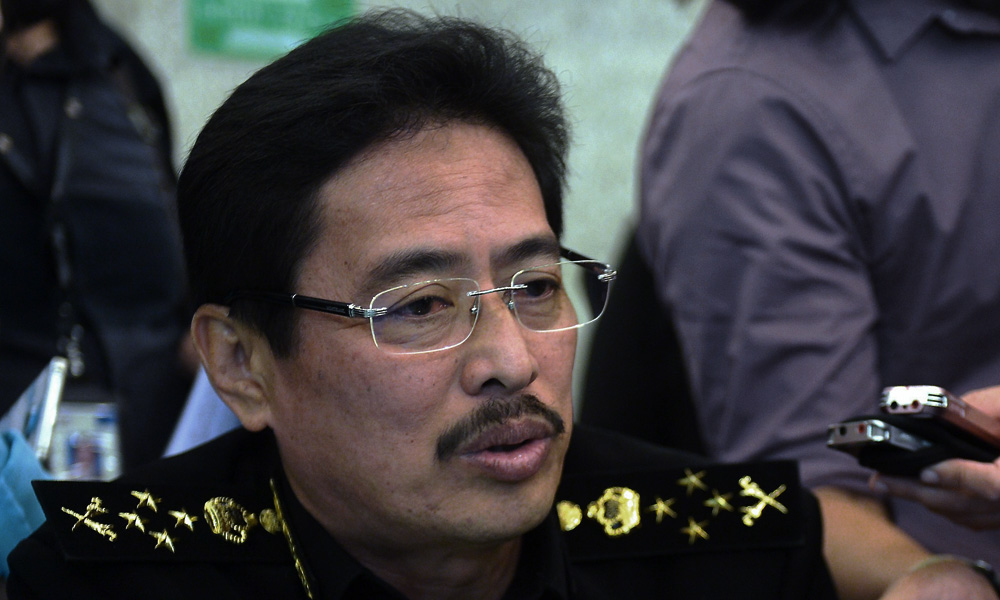 Meanwhile, MACC Deputy Chief Commissioner (Operations) Azam Baki (photo) confirmed that a team of his investigators have recorded statements from at least 10 individuals to assist investigations.
They comprise officers from the state treasury, the economic planning unit, Works Department, PTG and the managing director of a company.
According to Azam, there have been no new arrests in the matter, but MACC officers are in the midst of interviewing more witnesses.
"I cannot rule out the possibility of more arrests, maybe after we get more information and evidence," he said, adding that the commission has gone to 12 locations in Penang and Kuala Lumpur since Tuesday, including government agencies and private companies, to seize documents and speak to witnesses.
Two individuals with "Datuk" titles have been remanded for six days to assist probe.
Earlier today, Penang Chief Minister Lim Guan Eng called the MACC raid a political witch hunt.