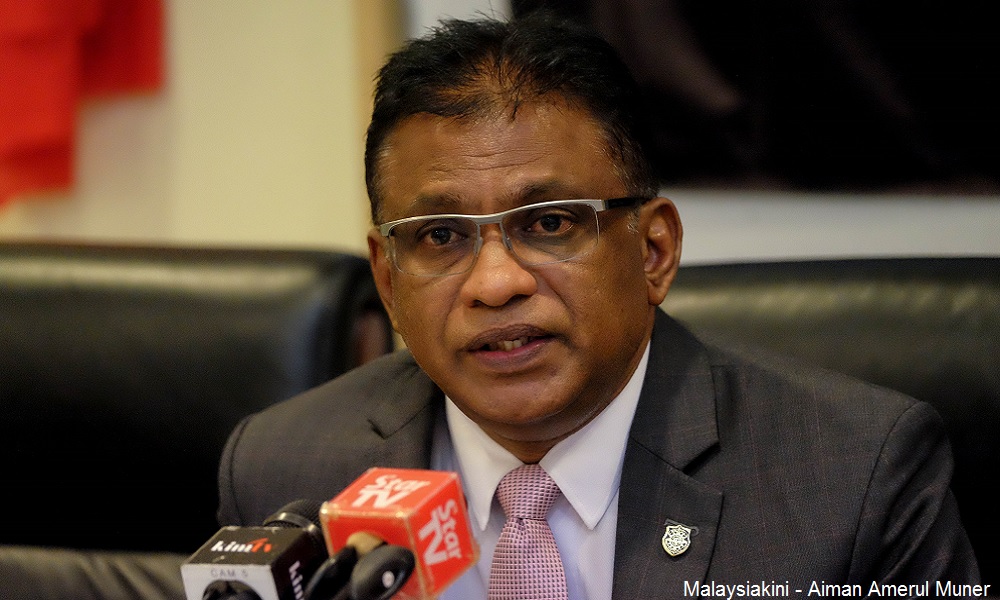 Judiciary muzzling Malaysian Bar, says president
Malaysian Bar president George Varughese has described the change in format to only allow Chief Justice Md Raus Sharif to deliver his speech at the opening of the legal year tomorrow, as tantamount to muzzling the Bar.
Varughese, in his speech at the Bar Council dinner tonight in conjunction with the opening of the legal year, said the opening of the event to be held at the Putrajaya International Convention Centre, has always involved three parties – the court, the Attorney- General's Chambers and the Malaysian Bar.
"Since its inception in 2010, the legal year has always, in addition to the speech from the CJ, also included a speech from the attorney-general or his representative, and a speech from the president of the Malaysian Bar, as equal partners in the administration of justice.
"The president of the Malaysian Bar has traditionally used the occasion to reflect on significant events in relation to the rule of law and the administration of justice that have taken place over the preceding year and to speak about the visions and aspirations of the Bar for the new legal year," he said...
For the rest of this story and more, subscribe for only RM200 a year. If you're already a subscriber, please sign in.
Sign in
Subscribe now