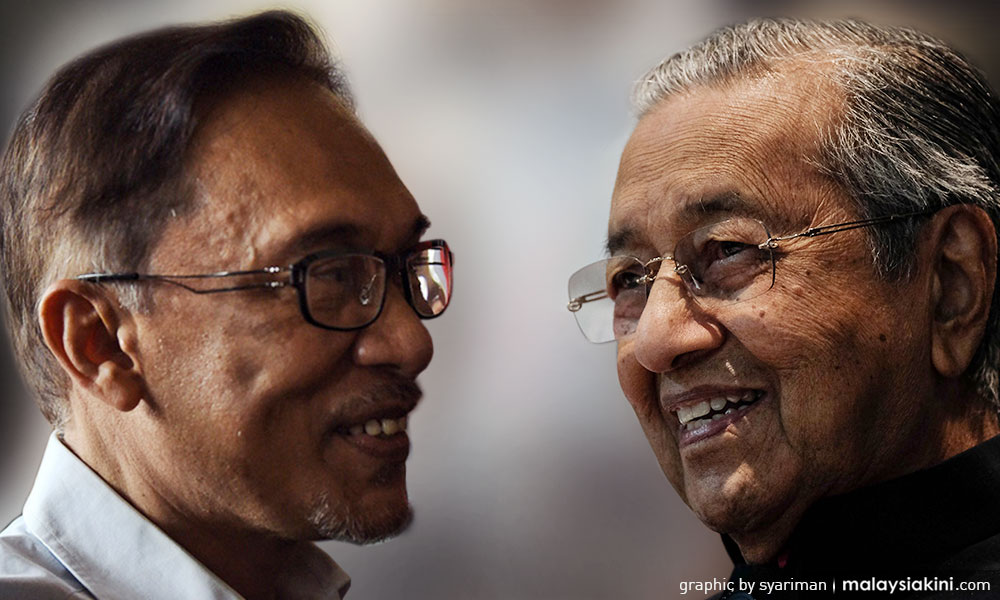 Twenty-years on, will Anwar finally succeed Dr M?
Twenty-years ago, Anwar Ibrahim had one foot in the most powerful office in the nation. But in September 1998, Dr Mahathir Mohamad shut the door and in the process, recharted both his former heir-apparent and the nation's political course.
Twenty-years later, the same pairing of Mahathir and Anwar is being offered to Malaysians for the 2018 general election as an alternative to the regime the two once spearheaded.
However, some have speculated that if Mahathir becomes prime minister again, he would shut the door for a second time in order to ensure his son Mukhriz's ascension to the top post.
So would history repeat itself or would Anwar be successful in Round Two of being Mahathir's potential successor?
PKR vice-president Rafizi Ramli is optimistic but at the same time understands the reservations concerning the allies-turned-foes-turned-allies again.
"I don't blame people if they are sceptical or feel it is deja vu," he told Malaysiakini...
For the rest of this story and more, subscribe for only RM200 a year. If you're already a subscriber, please sign in.
Sign in
Subscribe now