COMMENT | Ahead of the 14th general election, the Election Commission (EC) is racing against time to redraw the voting boundaries of Peninsular Malaysia. Standing in their way has been the legal challenge mounted by Menteri Besar Azmin Ali on behalf of Selangor.
In a strategic situation where BN has been unable to improve its appeal to voters – it continues to be weighed down by unpopular leaders and scandals – the shifting of voters is vital in order to increase the chance of Umno/BN's victory at the polls.
Despite being defeated in December, Azmin's legal challenge has managed to delay the EC's plans by a year and it is now awaiting appeal.
The EC actually has until September 2018 to complete its re-delineation exercise, but the flurry of local inquiries held in Selangor over the last few weeks is a clear sign that the EC seeks to tip the balance for the coming election and rush a finalised proposal to the prime minister before he dissolves Parliament.
Prof Redzuan Othman of think tank Institut Darul Ehsan has pointed out that following every major exercise to re-delineate electoral districts, BN has been able to seize more seats despite stagnant or declining popularity.
In 1999, Umno/BN won 63.9 percent of the popular vote which yielded 76.7 percent of the seats in Parliament.
Following a re-delineation exercise in 2004, BN's share of the popular vote was almost unchanged at 63.8 percent, but it won a landslide 90.4 percent of the parliamentary seats. It was re-delineation rather than then prime minister Abdullah Ahmad Badawi's appeal that strengthened Umno/BN.
Such gerrymandering dilutes the votes of those who vote against the government and concentrates the voting power of those who support it. It thus grossly distorts the democratic principle of "one person, one vote" by making some votes more consequential than others.
Assuming voting patterns remain the same as the 13th general election, the EC's re-delineation proposal increases the number of BN safe seats (where they enjoy at least 55 percent support) from five to nine and increases the number of BN marginal seats (50-55 percent support) from seven to eight.
Conversely, the number of safe Pakatan seats will decrease from 35 to 28. The EC's proposal could help tip the balance in BN's favour in at least five more state constituencies in GE14.
In the Malaysian context, gerrymandering also sharpens the racial or ethnic character of electoral constituencies in order to further the interests of mono-ethnic parties such as Umno.
Voting areas are carved out based on their ethnic identity which leads to the creation of "super seats" dominated by one ethnic group.
There are currently 16 mixed state constituencies (ranging from 50-60 percent Malay voters to 50-60 percent Chinese voters) in Selangor.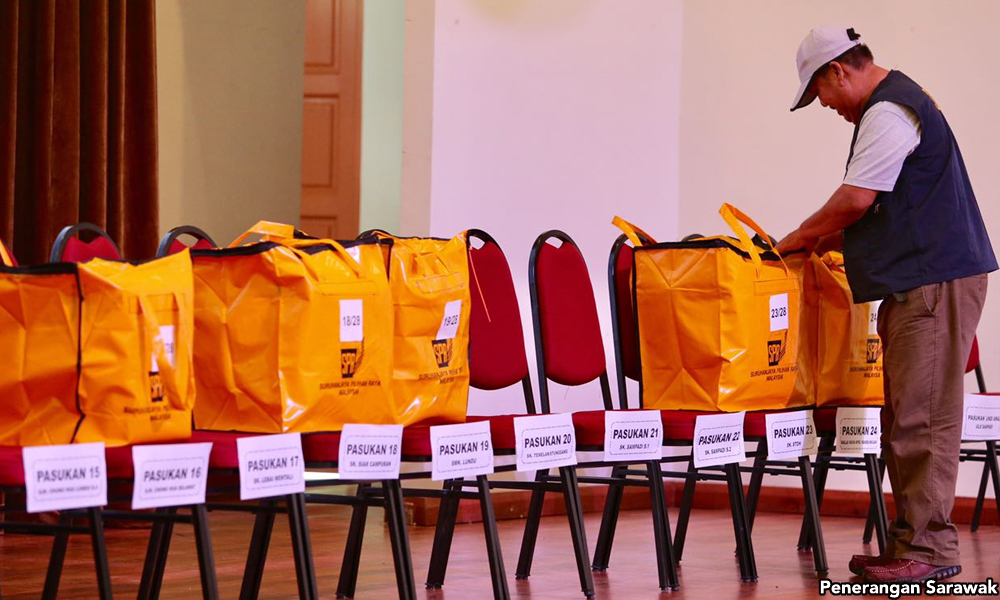 The EC has proposed these 16 constituencies to be converted into 13 Malay dominant seats (more than 60 percent Malay voters) and three Chinese dominant seats (more than 60 percent Chinese voters).
If left unchallenged, this could encourage politicians to pander to the interests of one ethnic group rather than take a more balanced approach in line with Selangor's actual multi-cultural character.
In 2008, Pakatan won 68 percent, or 38 out of 56, seats in Selangor. In 2013, they strengthened this to 44 seats – 76 percent of the state assembly – all without a helping hand from the EC.
I interpret the massive voter support for Pakatan in 2008 and 2013 as support for a government that is more democratic, more progressive and more committed to Selangor's spirit of harmony and multi-culturalism.
It is in this context that the legal challenge mounted by Menteri Besar Azmin Ali and the Selangor government seeks to protect that mandate and the democratic power of Selangor voters to choose a government that reflects their hopes and principles.
By relying on the EC to engineer a shift in voting results, BN and Umno are avoiding the hard work of reform in order to better meet voter's expectations.
They are thus making themselves less democratically accountable to the voters because rather than changing themselves, they use federal power to manipulate boundaries.
Arguably, they do so because they are unable to engage in reform. The temptation to abuse the power of Putrajaya is too great. It would take a principled democrat indeed to sit in Putrajaya and just leave the EC to proceed as a genuinely independent body.
Najib cannot clean up an image indelibly tainted by 1MDB and Felda problems. Instead, in order to hold on to power he has had to rely on two major political stratagems.
The first has been to split the opposition. The second method has been to rely on gerrymandering by the EC to deliver seats he could never gain by improving his popularity.
Selangor's challenge to the EC is the battle where the line is being drawn between democrats and kleptocrats.
Selangor's challenge has not only held back the mobilisation of Umno/BN's election machinery, it has also prevented the EC from gazetting a wholesale redrawing of the entire peninsula's voting boundaries.
Under the Federal Constitution, any re-delineation of the peninsula must be passed en bloc not piecemeal, state by state.
This has bought precious time for Pakatan to consolidate and strengthen itself ahead of the general election. It also means that both the EC and the BN have had to prepare for elections under a cloud of uncertainty.
It means that, for a change, the political initiative was wrested from Putrajaya. Yes, the system is rigged, but strategy and action can tip the balance.
Azmin and the Selangor government have stepped up, as have the hundreds of concerned voters who have challenged the EC in the local inquiries on re-delineation.
Where there is leadership, there is hope.
---
The writer is Strategic Communications Director, Selangor Menteri Besar's Office
The views expressed here are those of the author/contributor and do not necessarily represent the views of Malaysiakini.