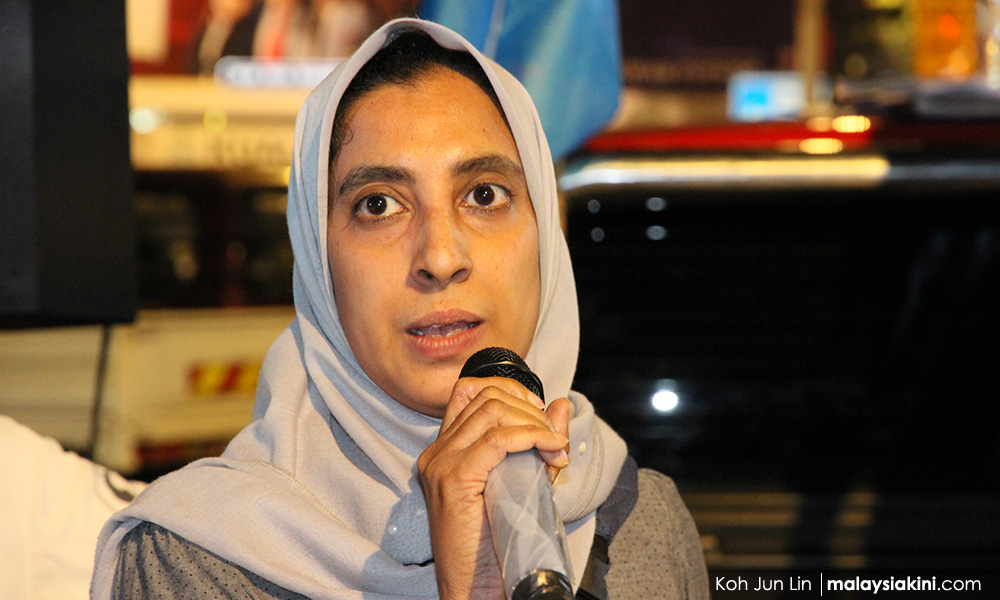 Harapan trapped itself in BN's game, says PKR leader
Pakatan Harapan leaders should have explained to the grassroots regarding their prime minister candidate before and not after the announcement is made, said PKR supreme council member Latheefa Koya.
She said this is what former opposition leader Anwar Ibrahim meant when he urged Harapan parties to engage NGOs and activists as well as reminding the coalition that its strength lied in the voice of the people.
"Unfortunately, certain leaders are only now going to the ground to explain. This should have been done before not after! A skewed democratic process," she added in a Facebook post.
Latheefa, who is also Anwar's lawyer, was responding to the criticism against those who expressed dissatisfaction over the announcement of the prime minister and deputy prime minister candidates.
On the same note, the PKR leader admitted that Dr Mahathir Mohamad is an important figure and a hardworking leader.
"It cannot be denied that his role is pivotal to strengthening Harapan. Without him, Harapan would not have a powerful voice.
"So what is the problem? To me, the announcement of the prime minister and deputy prime minister candidates was done in haste and is an action which traps the coalition in BN's game," she said.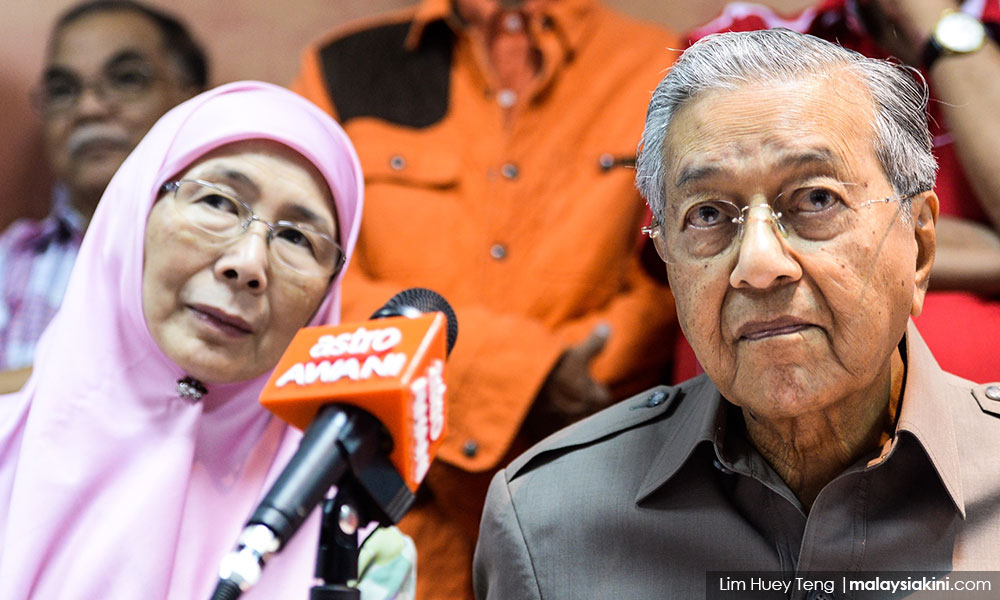 Harapan had announced Mahathir as its prime minister candidate and PKR president Dr Wan Azizah Wan Ismail (photo) for the number two post during its national convention on Sunday.
Meanwhile, Latheefa said Anwar had been the coalition's most qualified candidate for the prime minister's post all this time and BN was aware of this.
"So what does it (BN) do?
"It arrests, implicates and imprisons Anwar. Then BN asks us – 'eh, who is your PM candidate? What was our answer? 'Ah...ah...ah, don't know, alamak, who eh? So we announce in haste because BN has asked us.
"BN is the one which implicated Anwar (saying) he is not eligible to contest. But we were stupid to repeat that Anwar is ineligible, so we need to find a new person... it is so easy to break our struggle.
"The people know if Harapan wins and comes to power, we would certainly correct all the wrongs and cruelty towards Anwar. There is no need for us to provide our strategy in detail to our enemies, giving them all the steps (involved in the planning). This is unwise," she added.