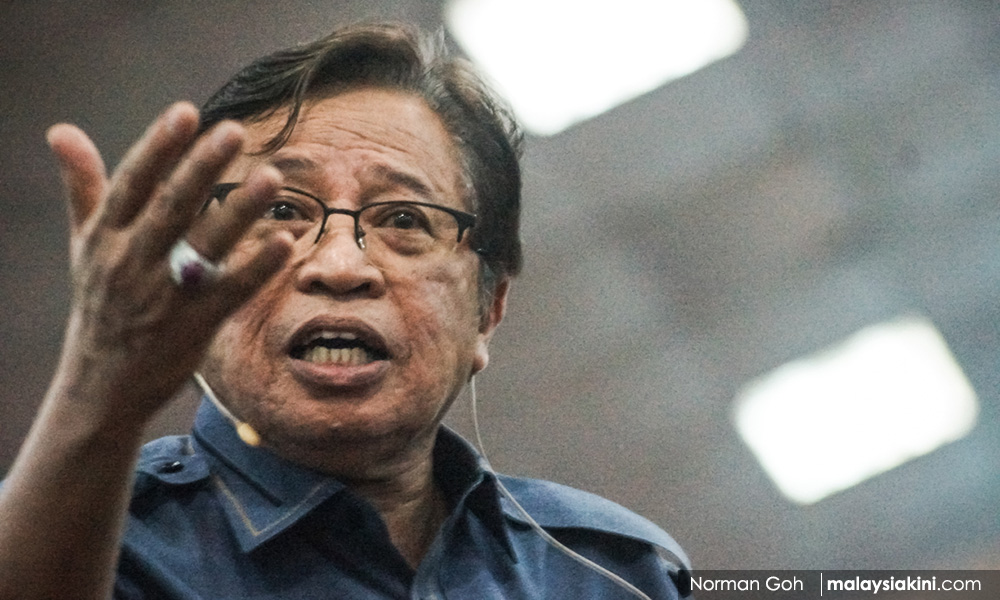 Nation does not need a 'recycled leader', says S'wak CM
The BN team is looking ahead to a brighter future in the transformation agenda for the country, and understand that the nation cannot have a "recycled" leader to realise it.
Sarawak Chief Minister Abang Johari Openg said in Sarawak, most of its voters are young, and these young people preferred to look at something new, a "futuristic" agenda for them.
Speaking to reporters at a press conference after chairing the state BN meeting in Kuching today, he said that looking ahead should be the way forward for the nation.
"In the case of Sarawak, we have a duty to achieve year 2030 objectives, in becoming an advanced and developed economy… and BN leaders have agreed to have a common platform for Sarawak to move forward, either socially, economically, and politically, BN would be the prime mover," he said.
He pointed out that the good relationship between the state and federal BN had created a good atmosphere to develop Sarawak in the context of Malaysia.
Abang Johari said Sarawak was grateful that Prime Minister Najib Abdul Razak responded positively to the "devolution of power" issue raised by the state, and his willingness to listen and negotiate on the matter.
He said the first phase of the negotiation regarding the administrative aspects had been agreed upon, while the second phase that touched on state constitutional matters was 'delicate' and required more detailed discussion.
"Being in a federation does not mean that we cannot raise these issues. We are in Malaysia, always in Malaysia, and forever in Malaysia…we just want to talk about our constitutional rights, to get back any power eroded," he said.
He said the prime minister openly said that these could be discussed under two conditions, that there would be no talk about secession, and that these matters could only be discussed within the BN family.
-- Bernama