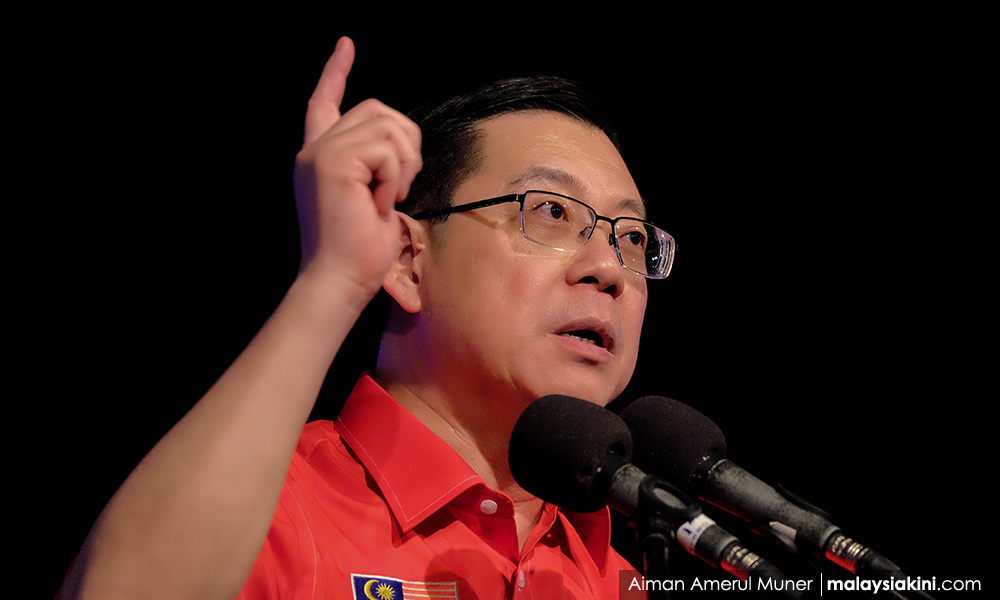 'Closure of CM office' is fake news, says Guan Eng
Penang Chief Minister Lim Guan Eng has chided Utusan Malaysia and other media outlets for allegedly running down the state government by publishing "fake news" about the controversial state undersea tunnel project.
Lim said it seemed clear that BN has used the media to try and paint him and the Penang government in a negative light.
"They have published fake news, have no morals or journalistic ethics and are unprofessional," Lim told a press conference in Komtar today.
"They dabble in slander and lies. I am sure they are very happy with their success because they continue to publish lies and fake news," he added...
For the rest of this story and more, subscribe for only RM200 a year. If you're already a subscriber, please sign in.
Sign in
Subscribe now