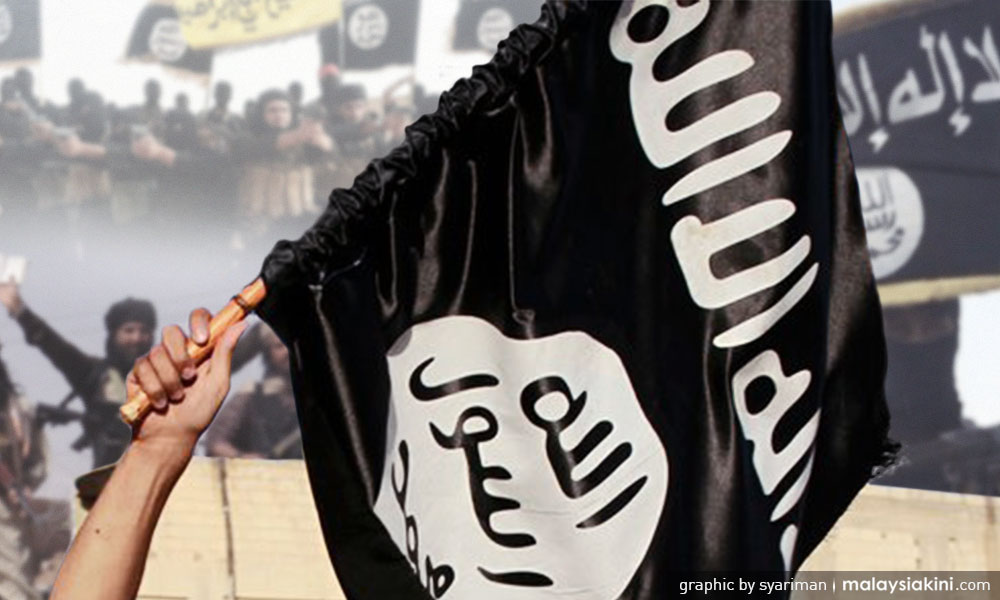 Perak police zeroing in on IS members
Perak police will be zeroing in on several individuals believed to be involved in Islamic State (IS) activities in the state, Perak state police chief Hasnan Hassan said today.
Without divulging the actual number of individuals involved, Hasnan said the suspects included women and civil servants.
"Police have identified the suspects and are constantly monitoring their activities," he told reporters after witnessing the handing over of duties ceremony for incoming state CID chief, Integrity and Standards Compliance Department (JIPS) head and Taiping police chief.
At the ceremony, outgoing state CID head Gan Tian Kee handed over duties to SAC Yahya Abd Rahman, Supt Mohd Radzuan Bachik handed over his duties to Supt Mohd Azlan Sanusi while ACP Mohamad Taib succeeded Supt Razlam Abd Hamid as Taiping police chief.
Hasnan (photo) said that the fight against IS militant activities was the Perak police's main focus, apart from eradicating gambling and gangsterism activities, and he urged state policemen to continue with last year's performance in reducing the crime index from 5,846 to 5,362 cases, or by 13.2 percent.
Hasnan also criticised the actions of 'insiders', who made viral issues related to misconduct and other problems involving the Royal Malaysia Police (PDRM).
He viewed their actions as washing dirty linen in public and urged them to use the appropriate channels to report instances of misconduct and problems faced by the state police.
As such, he urged the Integrity and Standard Compliance Department to set up a special channel for the convenience of policemen to submit reports on these matters.
Asked on the case of policemen allegedly involved in a robbery incident last month, Hasnan said those involved had been transferred to the administration division pending the legal process .
On Dec 28, a police inspector, two subordinates and a civilian were placed under six-day remand to facilitate investigations on a group robbery and extortion incident at a house in Ipoh.
However, the suspects were released under police bail on Jan 2.
- Bernama